Austin Air Purifier Reviews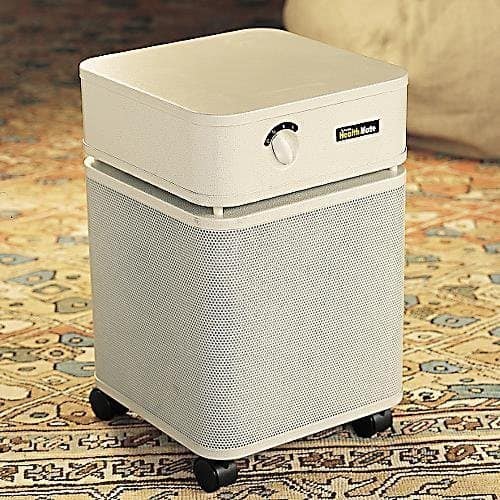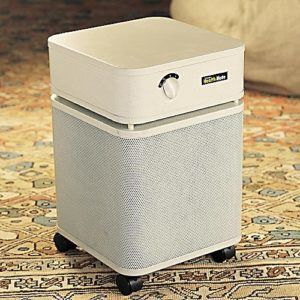 Austin air purifiers are one of the only clinically proven air purifiers that are available on the market today. They are engineered to change lives thanks to a proprietary filter blend that has set new standards for the air purification industry. Inspired by Dr. Doris Rapp, several years of development went into these highly effective machines. Now is the best time to put an Austin air purifier into your home.
The Best Chart for Austin Air Purifiers
Austin has created several different models to help meet the specific needs your home may have. From their Bedroom Machine to their Pet Machine and everything in-between, the chart below will help you find the model that is right for you.
The Benefits of Having an Austin Air Purifier in Your Home 
Austin Air provides more than just allergy and asthma benefits when their air purifiers are operating in your home. They are also clinically proven to help with COPD symptoms and with chemical sensitivities. The end result is an indoor air quality that is second-to-none thanks to the unique results this proprietary technology can produce.
Whether there are bothersome odors in your home or you own pets that may cause allergy symptoms, the five levels of advanced filtration help to remove allergens and contaminants so that you can sleep better every night. Each model offers a different type of filtering action so you can get the best possible results. The Pet Machine screens out pet dander. The Bedroom Machine reduces all general allergens. The Healthmate provides clinical medical-grade results.
Which results do you need to day? 
Why Choose Austin Air for Your Next Air Purifier?
Austin Air is the only manufacturer of air purifiers to have their products designated as being medical-grade technologies.
They are also the only manufacturer to have products that are successfully proven to reduce asthma attacks, allergy symptoms, and respiratory problems under clinical trial settings.
Johns Hopkins Hospital has conducted four clinical trials using Austin Air products.
The US Government has even authorized the distribution of Austin Air products under emergency conditions when chemical contamination was a threat to certain communities in Alabama.
Austin Air is one of the few companies that warranties their air cleaners/purifiers and their filters.
What Are the Prices of Austin Air Purifiers and Filters?
Austin Air products are one of the more expensive brands on the market today. Their proprietary filters are in the $150-$225 price range. When you're paying $400-$600 for a new Austin air purifier, half of the cost is the price of the actual filter. In return, you receive proven results that no other brand is able to offer in the industry right now.
What Do Our Reviews Have to Say?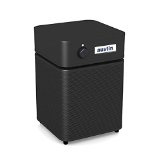 This small version of the best-selling Austin Air purifier is extremely effective at removing dust, pollen, allergens, and other contaminants. When compared against the junior models of other brands, you'll quickly see the superiority of the Healthmate Junior. Of course calling it a "junior" model is a bit misleading. The HEPA filtration for this unit is effective for areas up to 700 square feet in size. It is even rated to remove up to 95% of the particulates in your air that are just 0.1 microns in size. The end result? You sleep better, you feel better, and many bothersome physical symptoms typically go away. Give this air purifier a try and we know you'll be pleased.
Click here to check the price on Amazon and get the best deal.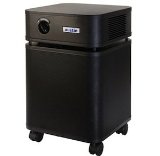 This is a powerful air purifier that is specifically designed to help you sleep better at night. Not only does it effectively control allergens and asthma triggers, but it also does an excellent job of reducing potentially bothersome odors. This is because this unit can filter up to 250 cubic feet of air every minute. The air is pushed through 15 pounds of activate carbon and then HEPA filters and HEGA cloth so you have even sub-micron particles removed. The 360 degree intake design helps to facilitate this process. If you think you're getting a good night of rest, try this unit just once and you'll see a big difference.
Click here to check the price on Amazon and get the best deal.
This is more of an entry-level model in the Austin Air line of air purifiers, but don't think that makes this model any less effective. We particularly liked how effective this unit is at eliminating the VOCs (Volatile Organic Compounds) that can be in your home. If you struggle with asthma or pulmonary disease, this HEPA and HEGA air purifier can help to make sure your air is better. Even a mineral zeolite filter is included. The motor is very quiet, you have three fan speeds from which to choose, and this air purifier can handle being run 24/7. It's a great value purchase for this brand.
Click here to check the price on Amazon and get the best deal.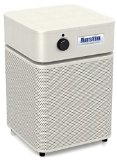 This is a variation on the junior version of the Healthmate series promoted by Austin Air. It's strong enough to replicate the environment of a hospital clean room, yet still not cost you a fortune in energy costs if you have it running. Because it can remove virtually all of the particulate contaminants that may be in your room, most owners notice an immediate improvement in night time allergy attacks, runny noses, or tossing and turning. Just set this unit up next to your bed and you'll sleep like a baby. It seems like a high price to pay, but this air purifier is a long-term investment that will pay a ton of dividends over its lifespan.
Click here to check the price on Amazon and get the best deal.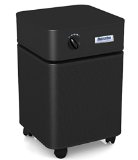 If you've seen some of the other Austin Air products, you've likely seen that all of them are very effective at reducing allergens. They all are rated above 99.9% on their ability to remove pollens and other triggers. Now imagine what would happen if you had an air purifier from this brand that was specifically designed to control allergies… how would that improve your life? A 5 year warranty backs up your purchase, though you'll need to vacuum out the pre-filter every now and then. You won't believe how much better you'll be breathing with this air purifier working in your home.
Click here to check the price on Amazon and get the best deal.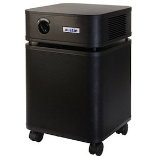 We like this particular air purifier as a whole home solution that doesn't need any special permissions. It's effective in spaces up to 1,500 square feet in size. It also offers 3 speeds that can move up to 400 cubic feet of air per minute when it's on the highest setting. A medical-grade HEPA filter is installed with this unit and it can work for up to 5 years. HEGA technologies are also included to remove gases and various odors from the home. If you're looking for a solution that lets you turn on the air purifier and then go about your business with low maintenance needs, then this is the best air purifier for you.
Click here to check the price on Amazon and get the best deal.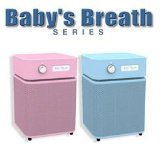 When you have an infant or a toddler in your home, a lack of sleep some nights is just going to happen. There's no getting around that fact, especially in that first year. With this air purifier, however, you can reduce the number of nights you have to get up because you'll be able to ensure a healthier nursery environment. The medical-grade HEPA filter screens out viruses and bacteria that could make your little one uncomfortable. Moving air has also been proven to reduce the risks of SIDS so you can check another worry off your list. Add this to your nursery want list and trust us – life will be easier with this air purifier running.
Click here to check the price on Amazon and get the best deal.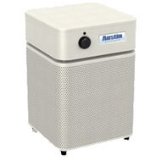 Let's address the two biggest complaints with this particular air filter: the cost of a replacement filter and the length of time you receive between replacements. If you run this air purifier 24/7 all year long, then you'll likely get 12-18 months of use from it before it needs to be replaced. If you don't clean the carbon pre-filter, it might even be less time. With proper maintenance, you are supposed to get 3-5 years from this unit. As for the cost? It's all about supply and demand. People have discovered Austin Air and how good their products are. Get yours today and we think you'll agree.
Click here to check the price on Amazon and get the best deal.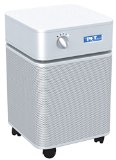 Okay pet owners. This is the air purifier from Austin Air that was specifically made for you. It's designed to handle the pet fur and dander that comes from your pets that could be causing an allergy trigger. A 4 stage filtration process makes sure your home doesn't smell like dog even though your best friend lives there with you. The 360 degree air intake makes sure you don't have pockets of untreated air. Military carbon cloth (HEGA) traps those particularly bad odors your pets tend to let loose without any regard to how you feel. Invest in this unit and no one will even know you own a pet when they first walk in your door.
Click here to check the price on Amazon and get the best deal.
The best Austin Air products will make sure you have the best air to breathe every day. Find the air purifier that is right for you with these reviews and you'll feel great about this investment from the first night you own one.