How to Find the Best Air Purifier for Mold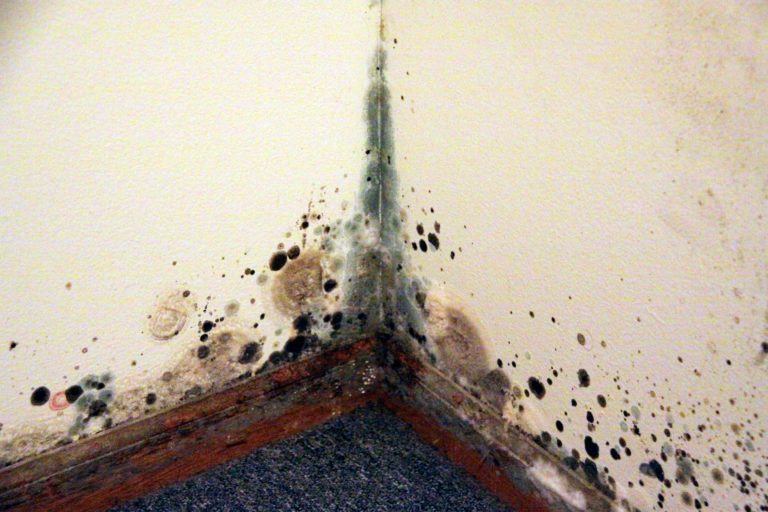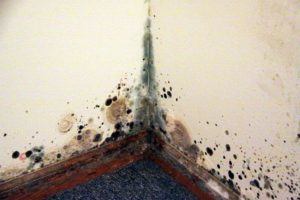 It can grow on your walls, in your bathtub, or even on your windows. When exposed to the damp environments that can make it grow, a number of bothersome physical symptoms may occur. Where there is moisture and dampness, there will also be mold. Mold can cause serious infections, asthma symptoms, or allergic reactions. Finding the best air purifier for mold means finding a way to control the dampness in your environment while eliminating the mold spores in the air.
The Best Chart for Mold Removing Air Purifiers 
Here's the issue: mold spores can be as small as 1 micron in size. With current air purifier technologies, they can only be removed with the inclusion of HEPA filtration. This means you'll need an air purifier that can trap particles under 1 micron in size. Look for items that have 99% or greater filtration, especially 99.7% HEPA filtration, for best results.
What You Need to Know About Air Purifier for Mold

The best air purifier for mold will be able to take the mold spores out of the air that you're breathing. What they won't do is tackle the mold that is already growing around the home. The colonies of mold will keep producing spores and eventually it will overwhelm the capabilities of your air purifier. You must address the dampness issue in addition to adding purification.
That's why it is incorrect to say that air purifiers eliminate mold. They can remove mold spores, but you must use other tools to stop active mold growth.
So how do you remove mold? You can scrub the mold stains with a mixture of 1/2 cup bleach for every 1 quart of water, using a soft brush to get the mixture in there. Once you've scrubbed the entire surface, wipe it down, but do not rinse it off. The bleach will help to destroy the mold colony that has formed.
If you don't like the idea of using bleach because it could alter the color of paint on a wall, ruin your clothes, or you want to use something less toxic, then here are 3 non-toxic ways to clean mold that are proven to work as well.
The Features of an Air Purifier for Mold
You're going to find that most air purifiers for mold have separated four key features that make the comparison process pretty simple in this category. Here they are in no particular order of importance.
Noise level. Some air purifiers are ridiculously noisy. Others are so silent that you have to look at the power indicator to see if it's on.
Power usage. Most air purifiers for mold will only cost $10 or less for 24/7 usage per month. Some may sap high levels of power, however, so consumption should be checked.
Filter replacement. You may only need to change filters a few times per year, but you don't want to dump everything your air purifier screened out into your air again when changing the filter, right? Easy filter replacement is a key feature you'll want to have.
Volume of air cleaned. This is usually measured with a "recommended room size" on air purifiers today. Some also have a maximum square footage setting, but this max level of filtration is only good for perfect conditions. 
There are several different methods of air purification that can be found on today's models in this category as well. Some air purifiers have a "pre-filter" made from activated carbon to help screen out even more particulates. Ionizers may also be included. UV light can help to eliminate bacteria and other harmful items. 
One final consideration is the air purifier for mold that uses ozone. Ozone traps the spores, making them heavier so they settle on the floor. This makes it easier to remove them completely, but ozone can be a lung irritant and you'll need vacuuming capabilities with strong filtering to make sure you don't kick those spores back into the air when you're cleaning.
How to Find the Best Air Purifier for Mold
When you're looking at the reviews for air purifiers that remove mold, you must be very careful about the filtration levels described on the product. You'll find "True HEPA filtration" and "HEPA-type filtration" as the two most common terms used on air purifiers today. HEPA-type filtration is not suitable for mold unless there is specific testing that proves it can reach the 99.7% filtration threshold. It will not screen out all of the mold spores that may be in the air. You must choose true HEPA filtration.
HEPA (High Efficiency Particulate Air) uses filters that are made of extra fine glass fibers to help intercept and trap the bothersome mold particles out of the air. We're talking about particles that are 300x smaller than the average human hair, but go into your lungs every day if there isn't an air purifier running. And, unlike other air filters, the efficiency of true HEPA filtration doesn't decrease as the filter becomes dirty. The dirtier a HEPA filter gets, the more efficient it actually becomes.
You will want to replace you filter in the best air purifier for mold once every 6-12 months, depending on the dampness levels of your home. You'll want to check out our guide for air filter replacements to answer more questions in this area.
What Are the Prices of the Best Air Purifiers for Mold? 
Entry-level pricing in this category begins just below $100. Most of the air purifiers are priced in the $100-$200 range. If you're looking for a more commercial-grade product or you need deeper levels of air purification for a tough case of mold, then premium brands like Dyson or Alen offer products at the $500+ pricing level for consideration.
What Do Our Reviews Have to Say?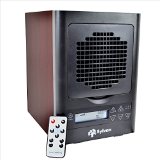 This unit is marketed as the world's best air purifier and is one of the few that offers 5-in-1 air cleaning power. Some folks might be put off by the optional ozone function, but when it comes to mold, you're going to want the sterilization power this unit can provide. It's even rated to kill black mold. True HEPA filtration pulls the mold spores out of the air with ease and any activated carbon filter destroys odors that linger. If you've got a tough mold problem to conquer, then we highly recommend giving this particular air filter a try today.
Click here to check the price on Amazon and get the best deal.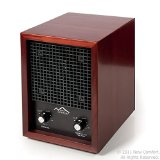 With over 3,500 square feet of cleaning power, mold won't stand a chance when you have this ozone air purifier running in your home. We love the cherry cabinet that gives this unit a very stylish look so the air purifier looks like it belongs in the home. You'll need to be careful if you're sensitive to air quality levels because this unit can produce a lot of ozone, but it will also negate a lot of the odor issues you may have in the home. Run it when you're at work, turn it off when you get home, and you'll notice a huge difference.
Click here to check the price on Amazon and get the best deal.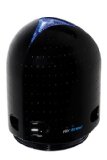 If you're sensitive to noise, then this is the best air purifier for mold for you. It is virtually silent in its operation. It also uses a different technology to kill mold: Thermodynamic TSS. It's basically like boiling water to sterilize items. The heat it creates destroys the microorganisms that could be in your air right now. Allergens, bacteria, viruses, pollens – even ozone – gets destroyed when this machine is operating. The best news: it's also filterless. You make one purchase and that's all you have to do. It works in rooms up to 650 square feet in size.
Click here to check the price on Amazon and get the best deal.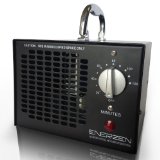 If you have a big mold problem in your home, then you need a product that can deliver big results. That's what you'll get from this commercial/industrial grade ozone generator and air purifier. It's small enough to be portable, yet strong enough to reduce mold growth very effectively. The energy use is ultra-low, the industrial grade steel casing can take some abuse, and you can set a timer of up to 2 hours for precise running times. Just about every odor gets destroyed with this unit – even cigar smoke. If you want purified air, you've got to look at what this model can do.
Click here to check the price on Amazon and get the best deal.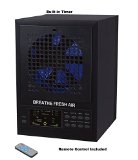 This 5-in-1 air purifier does everything. You can run ozone to control mold and odors. UV-C lighting naturally kills germs in the air. A five speed fan lets you adjust the level of air filtering you receive. With 180mg of ozone created per hour, you'll be able to run your errands while this unit is operating and then return home 1-3 hours after it has finished working to a noticeably different indoor environment. If you've been struggling with mold and other air issues for a while, then give this unit a try. You won't believe the difference it can make.
Click here to check the price on Amazon and get the best deal.
The best air purifier for mold may need to have you vacate your home for a while when it is running, but it will also successfully tackle the toughest jobs. Which one of these models is right for you today?