The Best Room Air Purifiers for Cigarette Smoke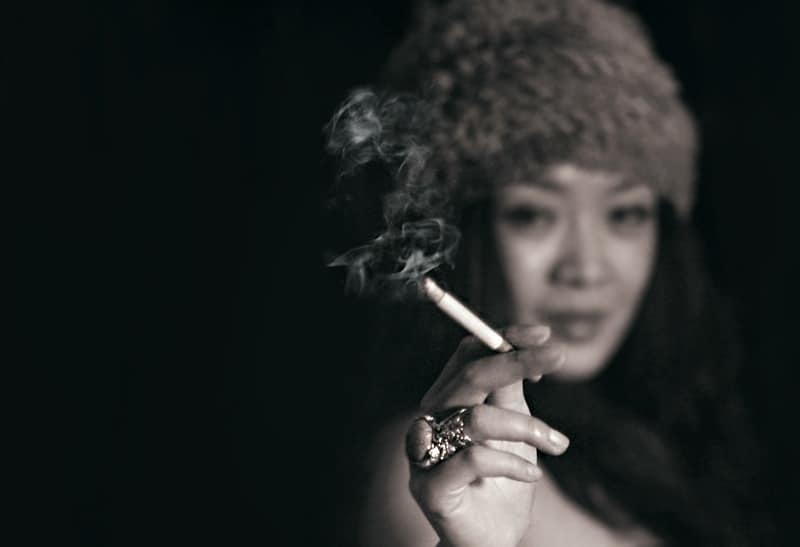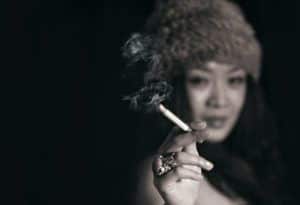 The dangers of second-hand cigarette smoke are well documented. The CDC states that the only way to negate this hazard for non-smokers is to completely eliminate smoking in closed and public spaces, such as your home or your workplace.
But, some of us just can't shake it and deprive ourselves of the occasional cigarette. Well, fret not, as there are steps to be taken in order to make the environment safer for everyone.
The authorities suggest measures such as separating smokers and non-smokers or enacting smoking bans, when in fact the solution can be much simpler – air purifiers for cigarette smoke.
We have to admit; making your home or workplace (or car) smoke-free isn't always an easy feat, but there are various devices on the market that are more than capable of accomplishing this task. While the products vary in their capacity, and some room air purifiers for cigarette smoke won't do away with it completely, the products we've included in this article are our top four picks. We sorted them in the following categories:
The Best Air Purifiers for Cigarette Smoke
There are numerous air purifiers which claim that they can help reduce cigarette smoke and its odors for your home, but which ones actually make the grade?
We've found the top-rated air purifiers in this category based on public reviews so you can see which ones are proven to work – and which ones fail miserably.
Features: Optional UV-C light; Customizable timer settings; 167 sq. ft purifying capacity
Features: Air quality indicator; Vital ion system; 361 sq. ft purifying capacity
Features: Permanent filter; Compact design; 160 sq. ft purifying capacity
Features: Filter lifetime indicators; Compatible with Alexa; 1560 sq. ft purifying capacity
As the best overall air purifier for cigarette smoke, we have the Germ Guardian. It provides four-stage filtration: a pre-filter, a true HEPA filter, an activated charcoal filter, and an optional UV-C light. This system removes particles as small as 0.3 microns. Its CADR rating is as follows: Dust (114) Pollen (127) and Smoke (108).
Pros:
The Germ Guardian boasts 99.97% elimination of dust mites, pet dander, pollen, mold, bacteria, and most importantly, smoke. Even though this is the standard for devices that use four-stage filtration, we're glad that this device doesn't stray from it.
Apart from highly efficient smoke removal, the Germ Guardian offers the highly sought-after UV-C light functionality. The UV-C does wonders for mold and germ removal, and along with the titanium dioxide lacing, it dissolves hazardous volatile gases as well.
The pre-filter extends the lifetime of the HEPA filter and traps larger particles, such as dust and pet hair, while the active charcoal filter neutralizes odors. The active charcoal filter is one of the top reasons as to why we included this device as the best overall. It offers one of the best and safest ways to neutralize odor, which is rather important for an air purifier that's supposed to deal with smoke.
The Germ Guardian has five speed settings, which should be more than enough to suit anyone's needs.
The programmable timer is another decent and unique feature. It's highly customizable and you can set it from mere minutes to 8 hours. Along with the timer setting, there's the UV-C light controller, a filter replacement indicator, and the speed setting, in what makes a neatly designed and user-friendly interface.
The device comes with a five-year limited warranty, which is above average when it comes to air purifiers for cigarette smoke.
What's more, the Germ Guardian is Energy Star certified and compliant with CARB regulations, which makes it rise above its peers. It's also verified by AHAM. There's no arguing with that; not many products on the market have as many accolades and certifications.
Cons:
Despite it being marketed as a large room air purifier, one of its main drawbacks is that it's meant for rooms as big as 167 sq. ft, which is quite underwhelming if you compare it to the Coway AP-1512HH. It's just not suitable for larger homes which tend to have larger living spaces.
We can't contend that the Germ Guardian is not state-of-the-art when it comes to aesthetic design, but it comes at a cost. The unit draws air from the back and exudes purified air from the sides, so you would need to do some maneuvering when it comes to its ideal position for maximum efficiency.
Even though we might be nitpicking, some customers have complained that when the UV-C function is on, the indicating LED light is too bright, making the Germ Guardian a bad choice for the bedroom. We don't think that ought to be a real issue, but it's something that the photosensitive among you should keep in mind.
The Verdict:
On the whole, the Germ Guardian doesn't have many flaws we could seriously slight it for. It's a well-rounded product with great efficiency, functionalities, and aesthetics. All of that and more at a more than fair price-point made it our top pick as best overall.
The air purifier that made our choice as the highest quality product is the Coway Mighty. It also uses a four-stage filtration system, but instead of UV-C light, it sports the Vital Ion feature – a bipolar ionizer. Its CADR rating is as follows: Dust (246) Pollen (240) and Smoke (233).
Pros:
Just like the Germ Guardian, the Coway Mighty utilizes a true HEPA filter in its air purification process and removes 99.97% of the air pollutants as small as 0.3 microns, but it does so at a greater capacity.
Speaking of, the device is rated to work in enclosed spaces of up to 361 sq. ft, nearly 200 ft more than our previous suggestion. That makes it the perfect choice for a living room, an apartment, or any other middle-sized space.
The Vital Ion feature means that it has an ion generating system incorporated in the air purification system. Air ionization is an effective method when it comes to eliminating various particulates, contaminants, and allergens. There's an on/off button for this feature.
Another part of its four-stage filtration is the all-important odor filter, which is specialized in eliminating VOCs, cigarette fumes, smoke smell, and other odors.
The device also has an air quality indicator that gauges the level of pollution in the room.
The Coway Mighty has an intuitive interface. The settings include a timer that lets you schedule set hours of operation – 1, 4, 8, or 12 – and shuts down upon finishing. It has three speeds that you can switch through manually, while its auto mode of operation automatically optimizes the fan speed based on the level of indoor air quality.
If no pollution is detected, the device goes into its Eco mode to save energy, dropping the energy usage to a mere 4.9 watts.
The noise level it produces is also admirably low, ranging from 24.4 dB to 53.8 dB, making it one of the more quiet devices on the market.
Cons:
Due to its higher CADR rating and capacity, the Coway Mighty comes at a higher price-point than some of the other options, so this might be a problem for those who wouldn't want to spend too much.
In terms of its Vital Ion technology, which is a sure-fire plus, it must be said that even the best ionizers tend to produce a certain amount of ozone. So, this is not inherently a con, but since the seller doesn't state this fact and there are some people who find ozone irritating, we had to mention it.
The Verdict:
The only reason the Coway Mighty didn't make the cut as our best overall, apart from its optional ionizer, is its higher price-point. Should this change, this device would be your go-to choice due to its excellent purification capacity along with its outstanding filter build. But, as of now, it made our list as the product with the best quality.
As the best budget option for an air purifier for cigarette smoke, we have the Hamilton Beach TrueAir. It uses a permanent true HEPA grade filter that eliminates airborne particles as small as 3 microns. It doesn't have a listed CADR, but should you want to calculate it, check our guide below.
Pros:
As the best budget option, it would be reasonable for it to come cheaply. But, as it's currently sitting at around $60, this device is a real bargain.
Not only are you getting a true HEPA filter at such a low price-point, but it also offers pretty fair performance, as it's rated for maximum effectiveness in rooms as large as 160 sq. ft. The test for its efficacy was substantiated by Sun-Grun Environment Technology Co, a Taiwanese air purification company.
What's more, its filter is permanent, which means, apart from the occasional cleaning, it doesn't need replacing. That only reinforces the status of the Hamilton Beach TrueAir as an absolute best budget option, since you wouldn't have any added costs related to upkeep.
You would have to clean it though, and if you accidentally end up damaging the main filter, they offer No products found., which is a good backup.
If you decide to amp the efficacy up a notch, you can opt to buy an additional activated carbon filter for even better smoke removal.
The Hamilton Beach TrueAir operates at three speeds; ultra-high for maximum air purification, medium for all-day use, and an extra quiet low mode, should you decide to catch some shut-eye while breathing clean air.
It's also the most compact and portable device out of the four, measuring at just 8.1 x 10.8 x 16.4 inches. Due to its small build, it can serve as a rather capable car air purifier as well.
Cons:
Although the device has a permanent true HEPA filter, the material it's made of is not something to brag about. It's not water-resistant, so cleaning would be limited to vacuuming and brushing.
You basically get what you paid for – definitely not the best, in comparison to the other products on this list. If you want the full package, the backup filter replacement and the optional charcoal filters may add up to the price and in that case, you might be better off with buying the other more expensive products on our list.
The Verdict:
Overall, the Hamilton Beach TrueAir is a decent air cleaning solution if you're looking for a basic purification and smoke removal device. It doesn't have all the advanced functions that the more expensive purifiers have, but given the low price, it's definitely worth it if you don't want to overspend.
If you have a rather large salon or living room, there's no better product with a greater large room purification capacity than the AIRMEGA 400S. It's worth noting that it's the most expensive device on the list as well, but that's due to its unprecedented purification capacity for a consumer-grade device.
Pros:
It comes in two versions for rooms up to 1560 and 1256 sq. feet (the latter one is the 300S, but other than the capacity, it has identical features), so it goes without saying that both versions are extremely powerful. This device is the second Coway product on our list, and just like the previous one, it destroys 99.97% of particles as small as 0.3 microns. The extra capability it has is the even better VOC elimination, including fumes like NH3 and CH3CHO, which are compounds found in wildfire smoke.
It can also serve as a whole-house air purifier if you opt for the one suitable for a larger area (single-story houses only). Don't forget to keep the doors open though.
The true HEPA filter is of the Max2 variety, which means it's of the usual true HEPA make-up plus an activated carbon layer, combined in the base structure, while other devices that have such a functionality have separate filters. The high-tech design of the base filter all but guarantees not only smoke removal at an astonishing capacity but pet and kitchen odor elimination as well.
The AIRMEGA 400S is designed in a really pragmatic manner, as it draws air from two sides and pushes the filtered air out the top of the device. This only adds to its efficacy.
Where do we even start with the features! It has an automatic speed adjustment based on light (great for night-time sessions) and the air quality in the room, a timer with 1, 2, 4, and 8-hour settings, along with its own mobile app.
It has four fan modes of operation: sleep mode, low, medium, and high. Due to its aforementioned state-of-the-art sensors, it cycles through these speeds automatically. If you dim the lights, it automatically goes in its slowest mode of operation to reduce noise. Moreover, if it detects a high amount of pollutants in the air, the device amps up the speed.
Speaking of noise, you'd expect such a goliath of a device to never stop rumbling, right? Well, wrong. The maximum noise it produces at its highest setting is barely 43 dB! That's the noise level of a library.
What truly takes this device to the next level is its mobile app. The Coway Airmega IoCare mobile app includes functions such as indoor and outdoor air quality monitoring, mode of operation control, scheduling, timer control, and filter replacement notifications. In addition, the app is compatible with services like Alexa, Amazon Dash Replenishment, and Google Home.
Cons:
The main downside of the AIRMEGA 400S is that it kind of forces you to use the app if you're to enjoy the device to its full potential. It doesn't have many indicators on the device itself, and should you want to monitor things such as air quality, you'd have to use the app.
Another negative aspect is the rather steep price of replacement filters. Add that recurring expense to the already high cost of purchase, and it might break the bank for some.
The Verdict:
Simply put, the AIRMEGA 400S would fit in every single category we provided, except for the budget one. The high price-point and its staggering capacity are probably the only reasons we had to list it as a high-end device for large room air purification. Apart from having to spend the extra dollar and having to use the app, which is a no-go for some, this unit is an unambiguously flawless large room air purifier.
Conclusion
Our recommendation for the best overall air purifier for cigarette smoke is the Germ Guardian. Although it wasn't an easy decision singling one device out for this category, considering the proficiencies of the other devices, the blend of useful features of the Germ Guardian, including the UV-C light, a decent CADR, its efficacy, and its accessible price-point were too hard to beat.
It's worth noting that the other devices might be better in some aspects and worse in others; the Germ Guardian, as best overall, basically made the cut because it's the most well-rounded product.
As the air purifier for cigarette smoke with the highest quality, we have the Coway Mighty. It has a superior CADR when compared to the Germ Guardian, but it comes at a higher price. The optional ionizer is also very nice to have when it comes to smoke smell and general odor neutralization.
Among other things, its exceptional filter build, VOC elimination efficiency, and renowned brand are crucial factors when choosing a high-quality product. Thus, the Coway Mighty did very little to deter us from not giving it the 'highest quality' crown.
As with all budget options, the Hamilton Beach does everything at a satisfactory level, but no particular thing at a level to bedazzle. Its price is more than fair considering what it offers and there's little to no additional upkeep costs.
The permanent filter is the best example of what a budget air purifier for cigarette smoke should have, and the Hamilton Beach is the best one with it.
Lastly, we have the best air purifier for large rooms. Behold, the AIRMEGA 400S. There's simply no other way to present such an awesome machine. It's head-and-shoulders above the competition when it comes to air purification and cigarette smoke removal in sizable spaces.
It does come, though, at a premium price. But, considering all the things the AIRMEGA 400S does well, it is the quintessential air purifier for cigarette smoke.
How Do Air Purifiers for Cigarette Smoke Work?
You've now seen all of the fancy units we suggested, but how do they actually work? An air purifier or a filter-based air purification system uses internal fans that pull the air in the room through a series of air filters that remove the harmful airborne particles found in the air, including dust, pollen, smoke, bacteria, and other allergens. Some devices are specialized in certain aspects and are more efficient in eliminating one or more types of air pollutants.
Other types of air purifiers include ozone generation or air ionization. Though, none of the purifiers use a single technology; most of them combine the three aforementioned technologies.
Ozone generators produce a molecule called ozone, which is present in the natural environment. When incorporated in an air purifying technology, it is highly reactive and eliminates gases that produce a strong odor.
Air ionizers produce negative ions which stick to air particles, making them heavier. As a result, harmful air particles are unable to stay airborne to a point where you won't breathe them in.
Among these technologies, air purifier manufacturers tend to incorporate various pre-filters or odor removal filters as well. Such an example is the activated carbon filter that the AIRMEGA 400S has. Charcoal, or carbon, is extremely effective at neutralizing a multitude of smells present in the average household, including cigarette smoke smells.
Another addition to the standard air purification techniques that you may find is UV light, such as the one on the Germ Guardian. This feature may be present to further enhance the removal of viruses and germs.
All in all, air purification technology is continuously evolving and we're sure we'll see more methods eventually.
How to Choose the Best Air Purifier for Cigarette Smoke
Other than comparing the features and functionalities of the devices, and realistically determining your own needs, the next best thing you should know when buying an air purifier for cigarette smoke is its CADR rating.
CADR – Clean Air Delivery Rate
The US Environmental Protection Agency reports that indoor air pollution levels can be up to 5x higher indoors than they are outside. If you're a smoker, those pollution levels can be even higher. By learning the important specifics of air purifiers for cigarette smoke, you can easily make your ideal choice.
The best option when searching for an air purifier that handles cigarette smoke is to look for products that have a high CADR – Clean Air Delivery Rate. This measurement was developed by the Association of Home Appliance Manufacturers, and it's calculated in cubic feet. Air purifiers with a high CADR are able to filter out more air contaminants per minute.
Some products, though, lack this specification, but we have a formula that you can use to calculate it on your own.
Example:
Take the square footage of your room, multiply it by 0.75, and that gives you the CADR of the air purifier you should buy. Let's say that your chosen air purifier is rated to work in a room that is 272 square feet in size. Using this equation, you get a CADR of 204 cb. ft (272 x 0.75 = 204).

That being said, the CADR was developed in controlled conditions and you should always look to buy an air purifier that has a slightly higher Clean Air Delivery Rate than the one that would seemingly fit it perfectly.
Budget and Necessity
Now that we know what would work best in your room, it's time to decide how much you'd be willing to spend on the air purifier. From the cheapest option to the highest quality one, prices can range from $50 all the way up to $700.
If you're someone who's only recently gotten familiarized with the use of air purifiers and would like to test the waters, you might be better off starting with a cheaper device, like the Hamilton Beach. On the other hand, if you're someone who's spending extended periods of time in air-polluted spaces, you should be looking to stretch the budget a bit more and look for a more effective device.
Maintenance Costs
Another thing to consider in terms of budget is the cost of replacement filters. The more expensive devices usually have higher priced replacement filters, but they also tend to be more durable so they generally last longer.
Noise Levels
All filter-based air purifiers produce a certain amount of noise. Depending on the room you would put the air purifier in, the noise level is something you should consider. Noise level is measured in decibels and you can find comparative references here. For example, if your main place of use would be the bedroom, you should be looking for a more quiet device, like the Coway Mighty.
Portability
If you're planning to use the air purifier in multiple rooms, though, an important factor to consider is the portability. In this case, you'll need to find a unit that's not very bulky and would be easy to relocate, should the need arise. The larger air purifiers are usually best kept in place, as it's not feasible to move them on a daily basis.
Ease of Use
Operating the room air purifier shouldn't be something you need to think about before doing. If you don't want to deal with features such as mobile control or bother with setting timers, look for a unit with a straightforward interface with intuitive controls and non-complicated modes of operation.
Why Is a Room Air Purifier for Cigarette Smoke Necessary?
There is no risk-free level of second-hand smoke exposure. Even a brief exposure to cigarette smoke can be harmful to a person's health. The CDC estimates that 2.5 million non-smokers have died from health problems over the last 50 years because of exposure to cigarette smoke.
Now, brief exposure to cigarette smoke in a home is not likely to cause a potentially fatal disease. What it can do, however, is trigger an asthma attack or enhance an allergic reaction.
Smoke smells can also affect younger children. You could end up receiving an earful about the 'icky smell'. This is where the best room air purifier for cigarette smoke can lend you a helping hand.
According to Dr. J. Taylor Hays at the Mayo Clinic, HEPA air filters in air purifiers target many of the particles found in cigarette smoke. "While the use of air cleaning devices can help reduce levels of smaller airborne particles," Dr. Hays writes, "research suggests that the devices aren't 100% effective."
The bottom line is this: the best way to protect your health and the health of those around you is to stop smoking. If you're still working on that or if you don't want to give up cigarettes yet, but you don't want to be rid of lingering odors in your home, an air purifier for cigarette smoke is your next best option.
Before You Go
If you're tired of cigarette smoke smell and everything you've tried seems to have no permanent effect, you should strongly consider buying one of the best room air purifiers for cigarette smoke that we listed in our reviews.
Should you find yourself looking for a solution for cigarette smoke in your car, we've got you covered. Or if you find yourself in the market for a car air purifier, check our reviews and buying guide.
We hope you found this article helpful and that now you're equipped with the knowledge you need to successfully get your house smelling fresh and clean!
Last update on 2023-12-02 / Affiliate links / Images from Amazon Product Advertising API