Holmes Air Purifier Reviews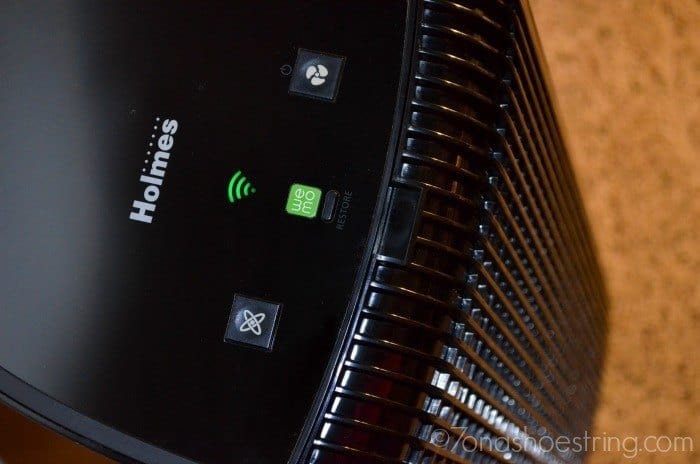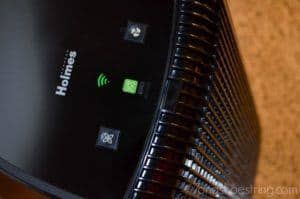 Holmes air purifiers are designed to enhance your indoor environment in a number of ways. From their desktop filter options with an optional ionizer to large room alternatives, you can have the better air your lungs want to have with one simple purchase. If you're ready to start seeing a reduction in allergy or asthma symptoms, then you're ready to see how Holmes can make that a very affordable reality for you today.
The Best Chart for Holmes Air Purifiers 
Holmes offers one of the most extensive selections of air purifiers available today. You'll find portable options, air purifier towers, true HEPA filtration, and HEPA-type filters are available. Some models even incorporate UV technologies. Which model is right for you today?
The History of the Holmes Brand 
Holmes Air Purifiers are a division of Newell Brands. Before 2016, the parent company was known as Newell Rubbermaid. The history of the parent company offers Holmes more than 100 years of business experience.
How Holmes became part of Newell Brands is through an acquirement of Jarden Corporation, which was finalized on April 15, 2016. Jarden was created in 1993 when the Ball Corporation decided to spin off its canning business into a new company. This new company was initially called Alltrista, but changed its name to Jarden in 2002.
In 2005, Jarden acquired the Holmes brand. The Holmes brand was initially created in 1982 by Jordan Kahn.
Why Choose Holmes for Your Next Air Purifier?
As you can see, there have been a number of different entities involved with the evolution of the Holmes brand of air purifiers. This is to your advantage. With different technologies coming together to create innovative products, you have access to a very affordable product that can meet the specific needs you may have.
The goal of Newell brands is to make your life easier in some way. When you have a busy life, you need to find a way to stay organized. Holmes air purifiers fit into this picture by making sure your indoor air quality is where it needs to be. When you're breathing clean air, you have more energy to get stuff done. Enhance your sleep, health, and your personal care with this effective consumer solution.
What Are the Prices of Holmes Air Purifiers? 
Holmes air purifiers are some of the most affordable on the market today. For less than $40, you can pick up a desktop air purifier with an optional ionizer that can help to cleanse the air in a bedroom, bathroom, or similarly sized room. Larger air purifiers also offer true HEPA technologies so you can minimize particulate levels in just a day or two for less than $100.
What Do Our Reviews Have to Say?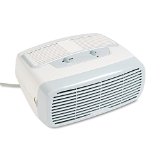 This HEPA-type air purifier might be designed to sit on a desk, but it's a beast when it comes to its operation. Turn on the purifier, turn on the optional ionizer if you wish, and you can let this thing run 24/7 to improve the air quality in any room. We put this air purifier in a bathroom that was dealing with a mold and air quality issue and in just two days the room smelled noticeably better. In larger rooms this model struggles a bit, but it's designed more to be a portable solution than a permanent one. All in all, this is a great deal.
Click here to check the price on Amazon and get the best deal.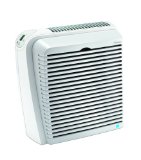 If you prefer an actual HEPA filter for your air purifier, then this might just be the model for you. Equipped with an enhanced filter that includes Arm & Hammer products, you'll get to eliminate odors and bothersome particles from the air that you breathe. A digital timer is helpful if you want to set your unit for up to 16 hours of use at a time. Filter monitoring and indicators let you know when it's time to change out or clean the filters. It worked great in our bedroom – it could work well in yours as well.
Click here to check the price on Amazon and get the best deal.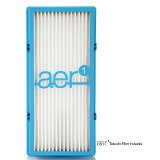 This is a great air purifier for homes that are dealing with a dust issue. If you live in a desert environment, like in Phoenix or the high deserts of Western Colorado, then you won't believe how much dust this machine can pull out of your air. You can turn on the optional ionizer if you wish for odor control as well. Rated for rooms of up to 200 square feet in size, we liked the added bit of flexibility the three speed settings offered. If you're on a tight budget and need immediate help, this could be the best Holmes air purifier for you.
Click here to check the price on Amazon and get the best deal.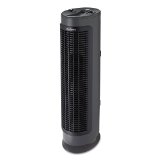 Another model from the tower series offered by this brand, we really liked the idea of the pre-filter with this particular unit. The three speed settings work with a filter that is enhanced with baking soda to remove stubborn odors from your home without ozone generation. It has an optional ionizer you can run with it as well if you want. A simple switch turns it off if you don't want it running. Rated for rooms up to 180 square feet in size, the CADR for this unit in regards to cigarette smoke is 116. It gives you the basics, so if that's what you need, this could be a value investment to make.
Click here to check the price on Amazon and get the best deal.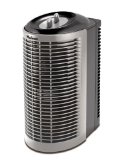 Out of all the air purifiers from this brand, we found this particular model to be the quietest of the bunch. It works best in small rooms, so it can double as a solid travel air purifier as well. It's AHAM certified and UL listed and offers a pre-filter for odors that works effectively thanks to the inclusion of baking soda. Carbon filters can also be fitted with this unit if you prefer. You receive three fan speeds, an ionizer that you can turn on and off, and cleaner air after a day or two. We put this into an RV and had great success. Where could you put yours?
Click here to check the price on Amazon and get the best deal.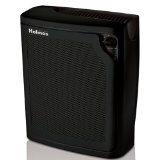 Allergy season in our home is bad. Like super bad. Like the kids get up three times a night bad because they're sneezing, coughing, or their eyes are so itchy. When we put this air purifier in their room at night, the effects were immediate. The first night had reduced wake-ups. By the third night, everyone was sleeping through the night once again and taking less allergy medication. You get 4 speed settings with this true HEPA filter and it works in rooms up to 350 square feet in size. CADR for smoke is 225. We highly recommend this product for what it can do.
Click here to check the price on Amazon and get the best deal.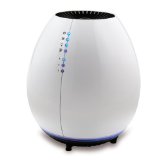 Sometimes good things do come in small packages. This HEPA-type air purifier from Holmes might be shaped like an egg, but it gets the job done in small- to medium-sized rooms. It has 3 standard speed settings for convenience and the included ionizer is optional. You'll want to keep track of the filter when using this model – it doesn't work so well once contaminants start gumming it up. It's quiet, it doesn't cost much to operate, and the air will be noticeably cleaner after a day or two. Give it a try and we think you'll be pleased.
Click here to check the price on Amazon and get the best deal.
This unique air purifier allows you to operate it through your smartphone, tablet, or similar iOS or Android device thanks to the WeMo app. You can program up to 7 days of operation at a time and the air purifier will give you cleaning alerts. It's a true HEPA filter in this unit and gives you a little over 200 square feet of effective use. The app will even give you air quality status updates from the purifier if you wish. You can also use this unit manually if you prefer. If you like options, this could be the best air purifier for you.
Click here to check the price on Amazon and get the best deal.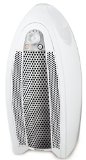 This small air purifier is a great addition to a closet, bathroom, or a recreational vehicle. The optional ionizer wasn't even noticeable to us when it was turned on, but the odor removal aspect of this unit is definitely noticeable. Combined with an Aer1 filter, you'll get up to 99% of the airborne particles out of the air you breathe. 3 speed settings are included with a traditional turn-style knob. It might just provide the basics for a small space, but it's also super affordable and works very reliably. We definitely recommend giving this one a second look.
Click here to check the price on Amazon and get the best deal.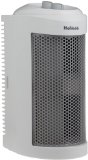 The tower design helps to save you some space, but that doesn't compromise the value this air purifier brings to the home. It uses true HEPA filtration to trap pet dander, smoke, dust, and pollen very effectively. Just check the filter after the first couple days of using it and you won't believe the difference it can make. The pre-filter is also washable, which is a nice feature to have in a model like this. Because of it's size, it will only work in smaller bedrooms with maximum effectiveness, but that also means it won't cost you a lot to sleep better at night.
Click here to check the price on Amazon and get the best deal.
The best Holmes air purifier reviews show that this brand offers a little something for everyone to improve the air they breathe. If you're concerned about clean breathing, then check out what this brand could offer you today and you just might find the best air purifier for your needs.