The Best HEPA Air Purifier for Pet Allergies and Odors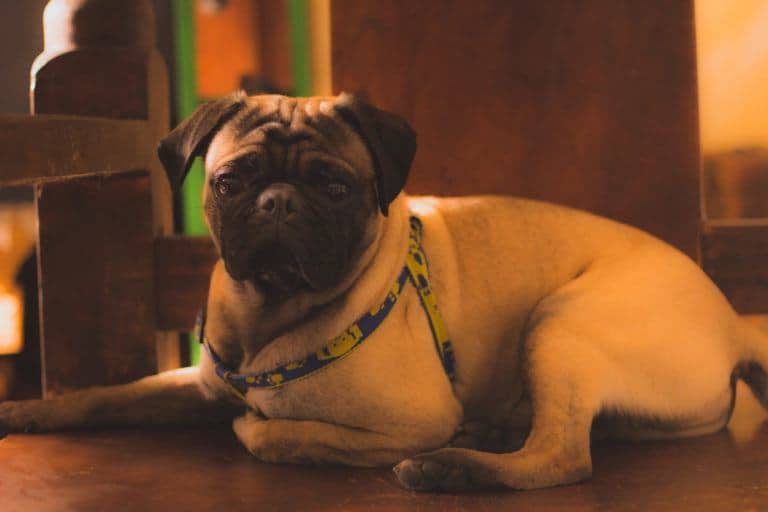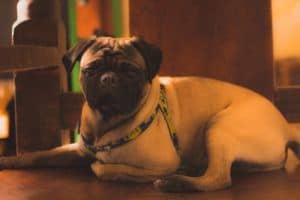 Pets can make a wonderful addition to a home. They love you unconditionally, give us comfort, and petting them is even proven to reduce stress levels. Life isn't always grand with a pet, however, because accidents happen. Pet hair can trigger allergies in some people. Have you ever walked into a home with a lot of dogs and all you could smell was "dog?" Yeah. With the best HEPA air purifier for pet allergies and odors, that doesn't have to be your home.
The Best Chart for Air Purifiers Which Reduce Pet Allergies and Odors 
Pets are naturally curious. You need to have an air purifier that can withstand inspection from your motley crew while you get to breathe cleaner air. We've selected these top-rated options in this category for your review because they've been used successfully by pet owners just like you.
HEPA Air Purifiers That Take Away the Pet Dander
One of the biggest challenges a pet owner faces is the fur that tends to gather everywhere. If you have a hardwood floor and pets, you'll find clumps of fur gathering up in the corners of every room until you sweep or vacuum them away. That isn't the biggest challenge pet owners face.
It's the pet dander that dogs, cats, and other pets produce. It is these tiny little flakes of skin that cause allergic reactions.
Not everyone is allergic to pets, but when someone who is breathes in the dander that has been left behind, it can trigger a potentially serious reaction. Many people who are allergic to pets will experience sneezing, coughing, chest tightness, and maybe itchy skin that could develop hives. Severe reactions can cause inflammation that may make it difficult to breathe. HEPA air purifiers can help to reduce lingering pet dander to limit the allergens that could start difficult symptoms.
Why is this so important to consider? Pet dander can stay in a home for several months. It can get trapped under furniture. It can be in those fur wads that are in the corners of your room. Vacuuming daily can help to reduce this issue, but it won't completely eliminate it. This is why air purifiers equipped with HEPA (High-Efficiency Particulate Arrestance) technology is a wise investment for pet owners today. 
The Features of the Best HEPA Air Purifier for Pets 
HEPA filtration is a must-have item when you own pets, but want to have a clean air supply for your lungs. HEPA filters in an air purifier will screen out particles down to 0.3 microns in size, trapping them in the filter so they don't get trapped in your air passageways. That's a great start when you're living with pets, but it can't be the only step you take.
Pets also carry potentially harmful bacteria into your home. They might carry mites into your home. Pollens get stuck into a dog's fur while rolling around in something smelly they found out in the backyard. Your air purifier needs to be able to kill off the bad stuff so you don't find yourself sick the next morning. Look for UV-C sanitizers with the best air purifiers for pets to be able to eliminate these threats and the odors that accompany them.
What is a UV-C sanitizer? It's an ultraviolet light that uses the short wavelengths of light to kill or inactivate micro-organisms. In 2009, Elizabeth Scott, an assistant professor of biology at Simmons College in Boston, told the Los Angeles Times that UV-C rays definitely kill germs. This technology won't kill all of the nasty stuff a pet may bring into a home, but it can definitely reduce your risks while it screens out problematic dander and that makes the investment worth considering.
Do Air Purifiers for Pet Allergies and Odors Really Work? 
The Federal Trade Commission has come down hard on several brands of air purifiers over the years in regards to their claims that they can reduce allergens in the home. Even brands like Honeywell have been targeted by the FTC with complaints for their claims. It can leave someone wondering if there is any potential benefit to owning a HEPA air purifier for pet allergies and odors. Do they really work?
Dr. Daryl R. Altman, an allergist at the Joseph P. Addabbo Family Health Center in Queens told the New York Times that air purifiers are one tool that is used out of many to help control allergy triggers that can be found in the home. "The better you do with environmental allergy control – whether through air filtration or things like encasing your bedding – the better your allergies are going to be," Dr. Altman said.
The bottom line is this: if you have pets, allergies, and bothersome odors in your home, a HEPA air purifier can't hurt and it may be helpful. It's up to you to decide which make and model is going to provide the best benefit for your home. That's where the product reviews can give you the information necessary for an informed decision to be made.
What Are the Prices of HEPA Air Purifiers for Pet Allergies and Odors?
The air purifiers in this category are priced similarly to other makes and models in other categories. Entry-level HEPA air purifiers that have the capability of screening out pet dander are typically around $50. More advanced models tend to be priced around $125, while large models may be priced over $200. Larger indoor environments require larger models to be effective, so keep the square footage of your room in mind while shopping for your brand new air purifier today.
What Do Our Reviews Have to Say?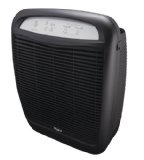 There are a lot of things to like about this particular HEPA air purifier for pet allergies and odors. You receive true HEPA filtration with 99.97% effectiveness so that particulates 0.3 microns in size or larger are captured by this air purifier. The CADR of this air purifier is 315 and is AHAM (What's AHAM?) verified. Whirlpool offers a 5 year limited warranty on this air purifier so you're protected against defects in materials and craftsmanship. There's also a 30 day money-back guarantee. Did we mention that this air purifier is also Energy Star Certified? This model proves that you can have a lung-friendly home that you share with your pets.
Click here to check the price on Amazon and get the best deal.

Sometimes you need more than just basic filtered air purification. You need a system that can effectively scrub your air free of contaminants. That's exactly what you'll receive with this 3-in-1 system. When this air purifier is on the lowest setting, you can barely hear it operating, but it's still getting the job done. On its highest setting, you can definitely see an improvement in the air quality in that room. It takes about 2 hours to start seeing results. Odors begin to fade away. Even some bothersome health symptoms may begin to disappear. Run this unit in the garage or outside when you first get it to avoid the "new air purifier smell" and we think you'll have a great experience.
Click here to check the price on Amazon and get the best deal.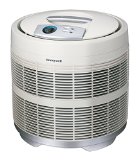 This air purifier offers a HEPA filter that is surprisingly easy to maintain. Unlike other air purifiers that require you to replace the filter every 6-18 months, Honeywell has created a filter that you can easily vacuum out every once and awhile. This can help you extend the life of the unit, according to the manufacturer, for up to 5 years. We haven't tested it for the full 5 year period, of course, but we can attest to the ease of maintenance this unit offers.
Click here to check the price on Amazon and get the best deal.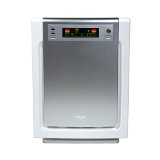 True HEPA filtration. Washable advanced odor control filters. PlasmaWave technology that will attack pollutants on the molecular level. Smart sensors with automatic modes that will turn your air purifier on when it senses the need to improve your indoor air quality. Even though this model is one of the more expensive options in this category, it is also one of the most effective. There is a noticeable difference in the quality of air when this purifier is operating in a room of 250 square feet or less. Allergies don't seem so bad. Smells disappear. It really is one of the best air purifiers on the market today.
Click here to check the price on Amazon and get the best deal.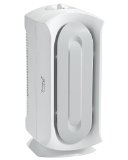 This compact pet purifier is designed to save you money. Because it has a permanent HEPA filter that you clean out a few times per year, you won't have the same ongoing air filter replacement cost that other models offer. You'll also receive two replaceable carbon zeolite filters that work with your HEPA filter to remove the pet odors which may be in your bedroom, living room, or other small- to medium-sized room. It's rated to be effective in spaces of 140 square feet or less, but we still received effective results in a 200 square foot master bedroom. Considering the price and the benefits, it's definitely worth taking a look at this air purifier today.
Click here to check the price on Amazon and get the best deal.
The best HEPA air purifier for pet allergies and odors will help your home feel like it is brand new once again. When you hang out with dogs, cats, and other pets, you can become scent blind to their odors because you're used to them. With these air purifiers, you'll notice a distinct and pleasurable change to your indoor air quality and that just makes life better.