The Best HEPA Air Purifier for Pet Allergies and Odors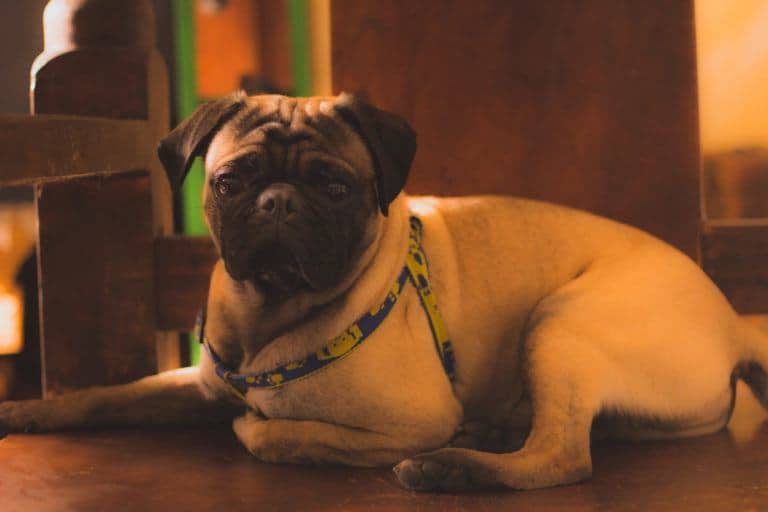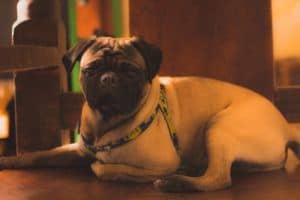 For many households, pets are an integral part of everyday life and are sometimes even considered family members. According to the National Institutes of Health (NIH), part of the U.S. Department of Health and Human Services, owning a pet can help lower your stress levels, increase your health and even help with emotional and social skills. The benefits of owning a pet are therefore widely acknowledged, especially when you're stuck at home for too long.
Apart from the many benefits, however, there are also several setbacks to owning a pet, and human sensitivity to them is a prominent one. Now, if you already own a pet, chances are you suffer from no such issues – but your guests just might. The odor that animals carry with them can be noticeable to people, and some will mind it more than others, which might lead to an unpleasant atmosphere. But a much more serious problem may arise in case someone allergic to animals visits your home.
All this, however, doesn't necessarily mean you have to give up on owning pets. Indeed, you can still enjoy both the company of pets and humans sensitive to animals – by simply using an air purifier for your home specifically designed to help suppress the unpleasant odors and substances that go hand in hand with the presence of pets. We have come up with a list of purifiers that take care of this issue and sorted them to make it easy to find the right one for your needs.
The Best HEPA Air Purifiers for Pets
Features: Trademark Plasmawave technology; Smart Sensors; 360 sq. ft purifying capacity
Features: "Doctors' Choice" label; VOC sensor; 465 sq. ft purifying capacity
Features: Low noise level; Night Light; 86 sq feet purifying capacity
Features: Four specialized filters; CARB certified; 1100 sq. ft purification capacity
The list of purifiers we recommend are devices that contain HEPA (high-efficiency particulate absorbing) filters. HEPA filtration technology was largely commercialized in the 50s, later becoming synonymous with highly efficient particle filtration devices.
In order to obtain a HEPA certificate, according to the United States Department of Energy (DOE), the air purifier has to filter out 99.97% of the particles that have a minimum diameter of 0.3 micrometers from the air that passes through its filter. This is a very crucial feature if you, a familiar member, or your guests are potentially allergic to animals. An allergic reaction usually occurs when the allergic person interacts with or inhales certain larger microscopic particles from the body of the animal, such as saliva, hair, or dander – the small pieces of dead skin that fall off of animals as well as humans.
In light of this info, it's essential that you find the best air purifier for pets specifically, and the products we recommend below are proven to remove allergens and small particles.
As the best overall air purifier for pet owners, we have the Winix 5500-2 Air Purifier. It has a remote control and a washable carbon filter for the removal of odors, the kind that's proven to work best on smells produced by pets. It features a true HEPA filter as well.
Pros:
The Winix 5500-2 is a purifier with an array of convenient features. It comes with 4 fan speeds which allow you to easily regulate the intensity of air purification. It has smart sensors that check air quality as well. There is also a notification setting that lets you know when you need to change the air filters. These functions are tied to sleek looking led lights on the device, and it also boasts a sleep mode which turns these off in case you want to use your purifier while you sleep but mind the lights at night. An additional convenience is the remote control that comes with the product.
Winix air purifiers use a 3-stage air purification method. The first stage is the carbon filter, which removes pet odor first and thereby prolongs the life of its true HEPA filter. The HEPA filter itself is the second stage of the purification, eliminating 99.97% of the particles as small as 0.3 micrometers in size, which includes pet dander, the substance that's the main culprit behind allergic reactions. Finally, the third stage is Winix's trademark Plasmawave technology which, much like ionizers, creates a short electronic discharge, but unlike them, it discharges both positive and negative ions. The discharge itself is a completely safe process that attaches the ions it produces onto the surface of air pollutants and neutralizes them.
The Winix 5500-2 is also a very sleek looking machine. Its modern design, compact shape, and intuitive display allow it to fit right in wherever you choose to put it. Looks and functionality are truly both on a high level when it comes to Winix.
Cons:
Winix's Plasmawave technology does come with a tradeoff, though. Namely, according to the NIH, air purifiers that emit negative ions can also produce ozone as a side effect, a gas that can be very hard on people with respiratory problems and the like. If you're not in this group of people, however, it's a perfectly safe product if you use it according to instructions. In fact, the amount of ozone it may produce is negligible.
The carbon filter that comes with the product is washable, according to the manufacturer, although concerns exist that this method is not 100% effective. Active carbon bonds with other substances remain even after the washing, and you would need to bake the carbon filter in order to clean it completely. You can also choose to not use the carbon filter and let the HEPA filter do the whole job instead, but that filter is not washable – it is absolutely necessary to replace it when the filter replacement light comes on, so you would have to replace it earlier than expected.
Customers have also complained that the smart sensors are not the best quality. Also, a number of them seem to have a problem when using remote controllers for other devices near the air purifiers, as it seems their usage can trigger the maximum fan speed on the Winix as well. This can come off as a funny situation if all your other remote controllers can make your air purifier go full speed, but this doesn't seem like too much of an issue.
The Verdict:
The Winix 5500-2 is an overall solid product that satisfies most demands. It gets the job done pretty effectively, blends in with the space it's being used in, and comes at a relatively affordable price for the features it offers. Most of its downsides are relatively minor.
The Honeywell HPA8350 made our list as our highest quality pick because of its superior performance in all kinds of scenarios. It has 4 cleaning intensities (Germ, Allergen, General clean, and Turbo) which should have you covered with a variety of issues – from pet odors to allergens.
Pros:
The brand boasts the "Doctors' Choice" label, stating that in a research conducted by American surveyor Cascade Survey Research in March 2018, 48 out of 70 surveyed allergists recommend the Honeywell brand as their first choice for portable air purifiers. This is a big plus when it comes to battling allergens that pets produce, and something you should definitely consider when deciding which product to choose. The producers also claim that third-party product testing has proven that the air purifier helps remove up to 99.9% of certain airborne viruses.
This product includes a pre-filter as well as HEPA filters. The Pre-Filter makes up the first stage of filtration and captures larger particles, including pet fur and fibers, but also helps reduce pet odor. It is a replaceable filter that should be changed every 3 months. The second stage of filtration is the stage where Honeywell's HEPA filters do their work. As Certified True HEPA filters, they also capture as much as 99.97% of allergens sized 0.3 micrometers or larger, including the infamous pet dander. These filters are to be replaced on average only once a year – in any case, the check filter light on the device will remind you when it's time to replace them.
The Honeywell HPA8350 also features a convenient Bluetooth option that allows your smart device to be the remote controller. With this feature you can regulate the air purifier even if you are in the next room – the Bluetooth range of the Honeywell HPA8350 is 30 feet. This function comes with an app, which also provides additional features such as proximity sensing for auto shut-off and turn on, air quality alerts in your zone, allergen alert settings, setting up the an auto on/off schedule, reminders for filter change, etc.
Another prominent feature of the product is the Volatile Organic Compounds sensor that measures the concentration of certain gasses associated with bad air quality on the spot.
Among the many advantages, this air purifier offers a 5-year warranty, as well as an advanced electronic touch-screen control panel, with smooth and sleek aesthetics giving it a modern outlook.
The control panel also includes the option to dim it or turn all the lights of the air purifier off completely, making it an easy choice for those of you who intend to use it in the bedroom and have problems sleeping with bright lights around you.
Cons:
When compared to other products of its kind, the Honeywell HPA8350 is on the expensive side, which usually goes hand in hand with quality – after all, this air purifier does have more functions than the average one on the market. However, the price can be somewhat of an issue for the budget-oriented customer.
One common customer complaint is that the product seems to be on the louder side when it works even on the lowest speed setting, and even louder when it goes Turbo. The noise is not unbearable, but it is slightly unpleasant. However, air purifier noise is also considered white noise, that is, monotonous noise which isn't too bothersome – some people even use it to fall asleep better, and it can be quite effective in achieving that desired effect, too. However this is not the case for everyone, and other people are frustrated by the noise – so at the end of the day, it's really up to you and where you stand on the matter.
The Verdict:
The Honeywell HPA8350 is a high-quality air purifier that excels in many areas. Its quality is well attested among allergy doctors as well as countless customers. It is an easy choice to make if you're in the market for quality, and if you're ready to spend a bit more if necessary to get it. Complaints about its features tend to be minor when compared to the superior protection it offers.
If you're on a budget, we would suggest getting the LEVOIT Air Purifier LV-H132. That being said, it will be at its best only in smaller rooms and spaces, rated at 86 square feet.
Pros:
An obvious plus side of the LEVOIT Air Purifier LV-H132 is the price, which considering the features it offers, is very affordable. It is a solid choice if your rooms are smaller, and especially if the space within the rooms is limited.
This air purifier features a 3-stage purification technique, much like the Winix 5500-2, but there's a difference: it doesn't ionize, removing the risk from releasing unwanted amounts of ozone. This is a major advantage this particular product has over other similar ones when it comes to the overall effect it has on the air.
The 3-stage filtration consists of 3 separate filters: the Pre-Filter, the True HEPA Filter, and the High-Efficiency Activated Carbon Filter situated one on top of the other. The Pre-Filter captures the larger objects first, such as pet fur and hair. Then the True HEPA Filter captures 99.97% of particles larger than 0.3 micrometers – allergenic pet dander in particular, as well as other microbes. Finally, the Activated Carbon Filter does the job of filtering household odors, including the smell of pets. All the filters are replaceable.
This product is much quieter than the other air purifiers for pets on our list, working at a very low sound level of 25 decibels. As it's also the smallest and most compact, which makes it easily portable – you can take it to the bedroom while you sleep and you will not be bothered by its noise. Its light can also be turned off while you sleep, making it virtually unnoticeable and ideal for light sleepers.
Speaking of light, this air purifier also features a Night Light option, emitting an easy-on-the-eyes light suitable for seeing better in the evening. Not exactly the main task of an air purifier for sure, but it is an additional feature that might make a difference to some customers.
Cons:
Estimated to have a potential of purifying 86-square feet rooms, the LEVOIT Air Purifier LV-H132 will struggle if you put it in a larger room. Having this in mind, make sure to measure the room you wish to purify before deciding to buy this product.
There are also customer complaints about the electromagnetic field emissions of the product which seem to be higher from this particular air purifier in comparison to other electronic household appliances. However, this still falls under the category of extremely low-frequency emissions, and even though there is research being conducted on the subject, to date it has not been found to cause significant harm by the World Healthcare Organisation as well as the National Institute for Occupational Safety and Health.
The verdict:
Тhe LEVOIT Air Purifier LV-H132 is a compact and handy air purifier ideal for small space dwellers. It's a very effective purifier for its size with an array of useful functionalities. It does have a smaller reach, but nevertheless it is still a very wallet-friendly option, and for the cost, we believe it does a solid job.
Pet owners who own a larger home might find it to be a priority to have the air cleansed of allergens thoroughly, to avoid even the slightest possibility of potential allergic reactions as well as the uncomfortable smell of pet odor. For this particular situation, we recommend the Alen BreatheSmart Classic.
Pros:
Estimated to be able to purify 1100 square feet, the Alen BreatheSmart Classic bests all other air purifiers on this list when it comes to the area it covers. This feature is essential for homeowners with larger homes, making this air purifier just the right choice for you if you fall into that category.
The product is also certified by the California Air Resources Board (CARB), a state-affiliated official body charged with protecting the public from the hazards of air pollution. Their certification is a huge plus for the brand, as it is not something easily obtained.
This air purifier actually comes in four different HEPA filter models you can choose from. Each of them is solid in its own right, removing 99% of particles as small as 0.3 micrometers, but they each specialize in a different category. For dangerous allergenic pet dander, we recommend the HEPA Pure model – covered in multiple HEPA layers it should be the first choice for allergic reaction prevention. Another of the four models, the HEPA Odorcell, focuses more on pet odors, but again, you won't go wrong with any of these 4 models.
Among its many functions, the Alen BreatheSmart Classic features an air quality sensor light. The sensor shines blue when the air quality is good, orange when it's fair, and red when the quality is poor. The device also features an Auto Mode which reads the air quality sensor value and sets the fan speed accordingly.
The Alen BreatheSmart Classic is louder than other products on this list, but relatively low for the incomparably bigger surface it covers. The noise it produces is also attested to not impede sleep but, on the contrary, it may actually aid you to fall asleep instead.
The product has been developed by airflow engineers with NASA work experience, which speaks for itself. It also comes with a lifetime warranty, to add up to all of its other superior features.
Cons:
The Alen BreatheSmart Classic is the most expensive product on our list. You should make sure you can afford it before deciding to buy it.
The product is also bulkier, but if you want to purify a larger space, you will presumably have no problem finding a suitable location for this purifier.
The Verdict:
If you have a more spacious home you need to clean from pet allergens and you want to invest in a high-quality air purifier with a large capacity, the Alen BreatheSmart Classic will do superbly.
Conclusion
For an overall good solution, we propose the Winix 5500-2 Air Purifier. The brand features its trademark Plasmawave technology similar to an ionizer, adding a layer of additional protection. It has a sleek design and a variety of useful functions.
Our pick for the product that offers the highest quality is the Honeywell HPA8350. It stands out as it's a recommendation by allergists – a serious plus compared to the competition. It also has a Volatile Organic Compound sensor that measures certain harmful gas concentrations and helps the product operate better.
For buyers on a strict budget, we recommend the LEVOIT Air Purifier LV-H132. It's compact and portable, and ideal for smaller rooms, though it won't be able to clean the air thoroughly in spaces over 86 square feet in size. It also features a unique Night Light function.
If you own a larger home, we propose the Alen BreatheSmart Classic. Designed by former NASA engineers and CARB certified, this product does an excellent job operating in larger spaces. It is more expensive because of the area it covers, though.
How to Choose the Best Air Purifier for Pets
For good protection against animal allergens and odors, a HEPA filter is a must. HEPA technology is the best option to date when it comes to protecting people suffering from animal allergy or sensitivity, so you will definitely want to be buying a HEPA filter air purifier for this purpose. Since we got that out of the way, let's see what are the other factors you need to consider before you make a final decision.
Budget
HEPA air purifiers can cost from around $50 up to $700, so it's important to know how much you can spare. If you have a small living space or you can part with some of the more smart nice-to-have-but-not-essential features high-end air purifiers usually offer, then you can absolutely make do with a good affordable air purifier that does the job, only without the bells-and-whistles. If you want to explore more budget options, feel free to browse through our selection of The Best Cheap Air Purifiers Under $100.
Think About Your Specific Needs
That takes us to our next category: your necessities. What do you expect from a filter if you own pets? Do you need it primarily for odor removal, or do you want to make sure that it eliminates all allergens from the air? How big is the area you want to purify? You must have all this in mind before you make your final decision.
Sleep-friendliness
If you're a light sleeper and you need your air purifier for the bedroom, choose wisely and pay attention to the air purifier's decibel (dB) rating. If you're photosensitive, it would be wise to get a purifier that can work with lights off, too.
Before You Go
Remember to consider every detail before finally making a purchase. Animal allergies can be a real issue, and the smell itself is not something to be underestimated either. It pays to be informed about all the aspects of the product when buying one, and we hope that this guide brought you one step closer to the right air purifier for pets
For any other related inquiry you may have about air purifiers and related topics, feel free to consult our blog.
Here's one last recap of our top picks:
Features: Trademark Plasmawave technology; Smart Sensors; 360 sq. ft purifying capacity
Features: "Doctors' Choice" label; VOC sensor; 465 sq. ft purifying capacity
Features: Low noise level; Night Light; 86 sq feet purifying capacity
Features: Four specialized filters; CARB certified; 1100 sq. ft purification capacity
Last update on 2023-12-02 / Affiliate links / Images from Amazon Product Advertising API