How to Find the Best Cheap Air Purifier for under $100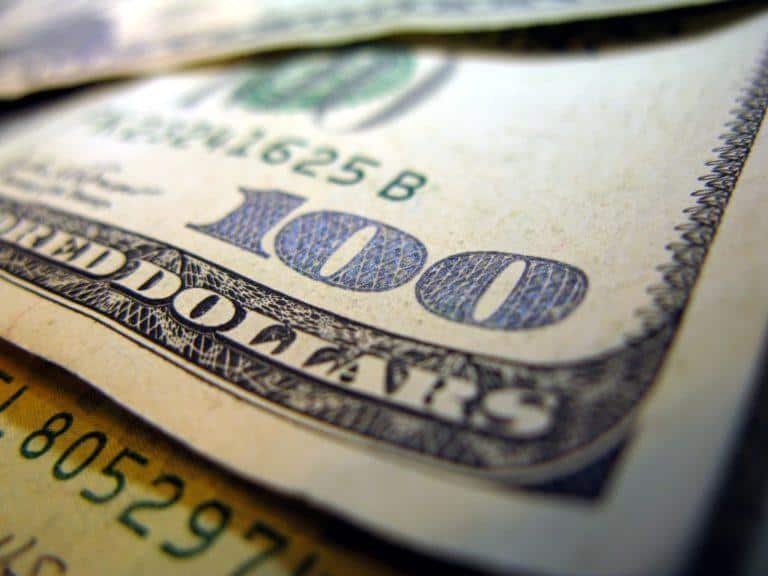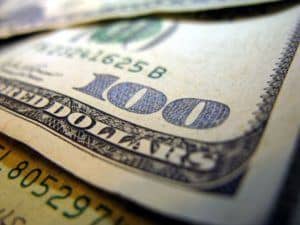 Your budget is tight. The air in your home isn't as good as you think it could be. Maybe you're having more allergy attacks this season or there are some sinus issues that just won't go away.
Here's some good news: you don't have to spend a fortune on an air purifier for your home. This guide will help you find the best cheap air purifier for under $100.
The Best Chart for Air Purifiers under $100
Air purifiers that are priced for less than $100 typically tend to get one key feature correct. But, we did the legwork for you and compiled a list of devices that are well-rounded in all aspects and the best in their respective categories. The only thing left for you is to look over the options on our list and ascertain what works best for you.
Features: Air quality sensor; Automatic mode; 200 sq. ft purifying capacity
Features: Ozone-free; Three speeds and timer settings; 100 sq. ft purifying capacity
Features: Ion and ozone generator; Two modes; 50 mg/h ozone output for spaces up to 330 sq. ft
Features: LED night light; Child lock; 194 sq. ft purifying capacity
As the best overall air purifier under $100, we have the TREDY true HEPA air purifier. It provides four-stage filtration with H13 true HEPA technology. The four-stage filtration process is based on the following components: a pre-filter, HEPA filter, activated carbon filter, and a protective net filter. Its CADR rating is 100cfm(150m³/h) and it has a purifying capacity of 200 sq. ft.
Pros:
True HEPA filtration in four stages is hard to come by in air purifiers under $100, thus one of the deciding factors when choosing the best overall was this particular quality. The 99.7% removal rate of particles as small as 0.3 microns is not an idle boast, as guaranteed by the composite build of the filter that all but assures premium air quality.
Apart from the high-quality filter, this device isn't lacking when it comes to features either. Its smart sensor indicates air quality via a LED light in four colors: red for polluted, orange for normal, green for clean, and blue for pure.
Another feature pertaining to the sensor is its automatic mode of operation. The fan changes between its three speeds based on the level of air pollution.
The TREDY also has the highly sought-after feature of a timer. It has three settings, namely 2, 4, and 8-hour modes.
The second crucial factor which puts this device above the other ones on the list is its incredibly low noise level. In its normal modes of operation, it's relatively average, but in its night mode, the noise the TREDY produces is only 28 dB.
Cons:
Although the TREDY brand allegedly provides lifetime customer support, the warranty on this device is only 1 year, which we found to be contradictory. It would've been nice if they backed up their claims with actions, as Pure does, providing 5-year warranty plans.
The Verdict:
Other than that, TREDY provides a well-rounded product, which is as good as it gets at this price range. Thus, the TREDY TD-1500 made our pick as the best overall air purifier for under $100.
The PureZone Halo 2-in-1 is a compact device with a limited purification capacity of 100 sq. ft, which makes it great for small rooms. Its CADR is 50 cfm and it uses a two-stage purification system.
Pros:
If you're looking for a neat device that would purify the air and serve as an accessory, the PureZone is a great choice. Its sleek design and perfect size make it the go-to product for someone who values aesthetics as well as quality.
The activated carbon pre-filter makes the PureZone a great choice for eliminating odors, while not losing out on actual air quality improvement due to its true HEPA filter that eliminates 99.97% of air polluting particles such as dust, pollen, pet dander, and smoke.
Adding to the great design, this device sports relaxing glow lights that can be tuned up or down as necessary.
It's 100% ozone free, so if you're living in a state that outlaws extraneous ozone production or you're simply irritated by its smell, you wouldn't have that problem.
Regarding modes of operation, the PureZone has three fan speeds along with three automatic timer settings to conserve energy. But, due to its efficacy, you'll rarely need to run it at its highest setting in a 100 sq. ft space.
Cons:
Although we're looking for a purifier that does its job well in small rooms, this device is lacking in some of the more advanced features that its peers have.
It also produces a fair bit of white noise when operating at its highest speed, should you end up needing to run it that fast, which might prove to be a turn-off for some.
The Verdict:
PureZone Halo 2-in-1 has the looks and the performance to match. It made our choice as best for small rooms largely due to its appropriate air purification capacity and good looks, as the last thing you'd be looking for in an already tightly packed space is an eyesore.
Sale
If you often find yourself on the road and would like to extend the commodity of clean air wherever you travel, the Airthereal B50-PRO is your optimal choice due to its ideal dimensions and its plug-in connectivity without the hassle of external cords.
The Airthereal is based on ionizing and ozone generation technology, and as such has no filters. Its ozone output is 50mg/h and it's rated for enclosed spaces up to 330 sq. ft. It also has two modes of operation: a 30-minute timer and a cycled mode with five minutes of activity and 25-minute breaks.
Pros:
As this is an air ionization and ozone generation device, the Airthereal is the perfect choice when it comes to neutralizing odor and eliminating dust. What's more, ozone is very effective at dissolving harmful chemical compounds in the air such as VOCs.
The fresh sensation that it leaves behind is another layer of effective odor removal, as it masks unpleasant smells on top of dissolving them, making the initial effect noticeable in less than thirty minutes.
The Airthereal B50-PRO measures at only 5.1 x 4.0 x 3.7 in, which makes it the most portable device on the list, therefore it made our pick as the best air purifier for frequent travelers.
Apart from its main function of generating ozone, it also has an ionizer controlled by a simple switch on the side, along with the LED light which is another neat feature.
Cons:
The one major downside to the Airthereal, while a surefire plus in most cases, is the ozone itself. Some states in the US have ozone generation over 0.8 ppm outlawed, due to its potentially harmful effects for people that have underlying respiratory issues.
Furthermore, Airthereal cautions customers not to use the device in occupied spaces for extended periods of time, which is also rather impractical.
Since we chose this device as the best air purifier for travel, the lack of in-car connectivity (unless you buy an external 110V to 12V power inverter) is another potential flaw. However, should you want to buy a specialized car air purifier, we suggest you head over to our guide on the best car air purifiers where we list our favorites in that specific category.
The Verdict:
The plug-in design, the efficacy of ozone, and the small frame made the Airthereal really hard to overlook when it comes to choosing a travel mate that cleans the air. Despite its glaring flaws, it does what it ought to amazingly well. At such a bargain of a price, we simply couldn't find a device that beats the Airthereal in this category.
Sale
The air purifier that made our pick for the best value is undisputedly the hOmeLabs device. It brings H13 true HEPA technology and three-stage purification at a relatively better price than the TREDY. The more established brand name and a rather respectable 194 sq. ft purification capacity put this device above the competition.
Pros:
Although the hOmeLabs device has one less layer in the air purification system than the best overall pick on our list, this device is a staple on the market coming from a trusted brand that makes customer satisfaction a priority. Such a high level of engagement is sure to guarantee your money's worth.
Regarding specifics, hOmeLabs' H13 true HEPA filter boasts 99.97% removal of particles as small as 0.1 microns. It does this by utilizing a three-stage filtration that consists of an activated carbon filter, the true HEPA filter, and a pre-filter, ensuring proper air purification.
For all the worried parents out there, this device poses no threat as it comes with a very handy child-lock that prevents interaction. Another accommodating feature for our little ones is the LED night light that can be turned on or off regardless of air purifier operation.
It also has a very intuitive interface with simple controls, be it speed adjustment between its three modes, or the occasional filter replacement. Ease of use is something that only adds to the value of a budget device.
Cons:
Even though all HEPA filters require replacing after a certain period of use, the hOmeLabs' filter is rated for only 2100 hours. That might seem like a lot, but it roughly translates to three months of extensive use. In comparison, the TREDY has a filter that is rated to work at maximum efficiency for up to six months, so we expected more on this front.
When it comes to noise levels, the hOmeLabs device falls behind as well. Even though 50 dB of noise isn't all that much and is perfectly acceptable when the bar is set as high, or in this case, as low as 28 dB, this unit is simply worse.
The Verdict:
The hOmeLabs device brings all the efficiency of a standard true HEPA air purifier at a more accessible price-point in comparison to other units of this type. Its child-friendly features, renowned brand name, as well as customer support, only added to our conviction that the hOmeLabs device is the air purifier with the best value, despite its negligible drawbacks that probably won't bother anyone but the enthusiasts.
Sale
The Features of the Best Cheap Air Purifiers under $100 
When we went over the top-rated air purifiers in this price range, we discovered that there are five key points that should be given a comprehensive look before finalizing a purchase. This way you can make sure you're getting the best product for your needs.
Filtration. In filter-based air purifiers, the make of the filter is really important and even more so in budget devices. Most of the units on the market come with a HEPA filter, but make sure to discern between HEPA and true HEPA, as the former, in most cases, neutralizes particles as small as 3 microns, while the latter eliminates pollutants as small as 0.3 microns – ten times smaller! The units on our list, apart from the Airthereal which is an ozone-based device, all have true HEPA filters.
Ozone production. Ozone can help purify the air and eliminate odors in an enclosed space, but it can also aggravate underlying respiratory conditions. The US Government recommends an ozone level at 0.08 parts per million or less for the home, so look for devices that are under this limit.
Purification capacity. This lets you know the effective limits of the air purifier, i.e. the size of the space it's rated to work in at maximum efficiency.
CADR. Speaking of efficiency, the "Clean Air Delivery Rate" is a measurement of how effectively an air purifier removes dust, pollen, and smoke. Higher numbers indicate a better air purifier. We provided more details on this rating in our air purifiers for cigarette smoke review.
Activated Carbon.This may be an additional filter for the air purifier, a pre-filter, or part of the main filter. Activated carbon is a safer way to remove bothersome odors in a home. If you own pets, live in the city, or work in an environment that contains harsh fumes, the carbon filter will help keep those odors at bay rather effectively.
Common Issues with Cheap Air Purifiers under $100 and How to Fix Them
When reading through the public reviews for each air purifier in this category, you'll find that there are many complaints about an air purifier having burning smells or adding a plastic smell to the air. Many new products have this issue, but the smell substantially dissipates after some time in most devices. Also, some of the devices with a cylindrical design, such as the hOmeLabs device, have the filter shipped with a protective plastic sleeve that you'll need to remove before using the air purifier.
As with all budget devices, it's not exactly recommended for them to run 24/7 at their highest speed, even if the manufacturers claim otherwise. But, we doubt that you'll ever need to do so. Another course of action is to operate the air purifier at certain intervals. The timer feature is of great use in such cases.
Is It Worthwhile to Purchase an Air Purifier for under $100? 
When buying technology, the rule of thumb is that more expensive is usually better. The same usually goes for air purifiers. But that doesn't mean you can't get great value with cheaper devices. We did our best to provide you with units that maximize the performance you'd be getting for your money, even if the more expensive options might outperform most products.
If you're testing the waters and have not bought an air purifier before, a budget option would be the way to go.
If you need an air purifier for a smaller room, you can get one without overpaying for features that aren't really necessary.
It all comes down to what you need. If you don't have issues such as allergies or odor problems and simply want to increase the air quality of your day-to-day surroundings, go for a cheaper device. Always assess the features and choose the device that does the trick for you.
What Are the Prices of Air Purifiers In This Category?
You can always check the current price of each of the listed devices by simply following the links, but if you're interested in a rough approximation, read on.
For models that offer true HEPA filtration, you're going to be at the top of this pricing category. Smaller units that offer other types of air purification can be found in the $35 range and they do a decent enough job in their respective niche. The average price here is $68 – if you want more features, you'll be paying more. If you can settle for a basic unit, you'll be able to pay less.
Before You Leave
We truly hope you found our list of cheap air purifiers satisfactory and that you made your pick. Should you want to read more about related devices or how they function, check out other posts on our blog. You never know what works best for you unless you get informed!
Last update on 2023-09-27 / Affiliate links / Images from Amazon Product Advertising API