The Best Whole House Air Purifier Reviews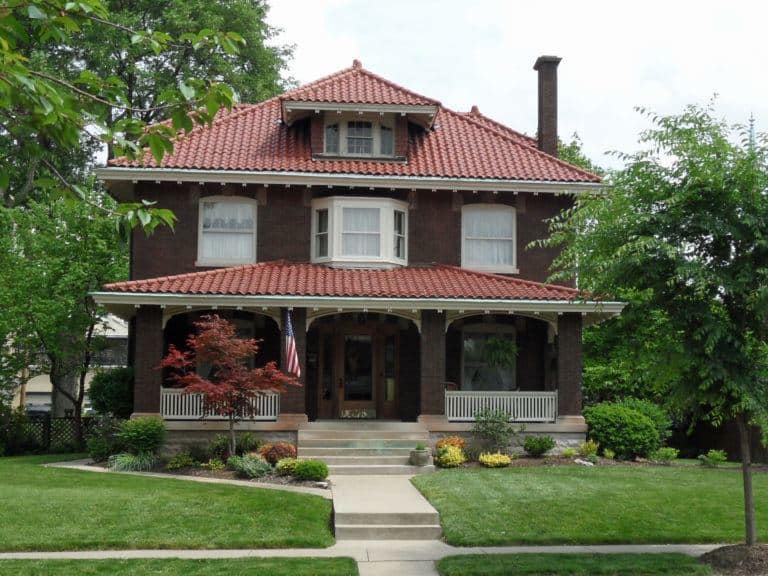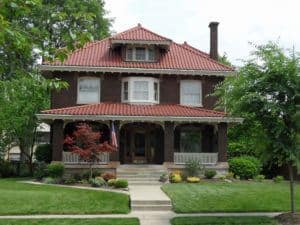 It is a well-known fact that pollution rates indoors can be two to five times higher than the pollution level outdoors. So, the worries about indoor air quality are not unfounded. Due to this issue, the need for a highly efficient first-class air purifier has never been greater. But, the prices are usually pretty high and most of the time you don't know what you're getting for the money you pay. That's where we come in with our carefully compiled reviews and buying guide for the best devices on the market.
A neglected point during this ever-rising trend has been the necessity of a whole-house air purifier. Even though a regular purifier will do its job just fine, the air you breathe isn't limited to the space where the air purifier is active. You come in and out of the room, you open windows; all of these actions introduce new pollutants, and most of the time, the air purifier is dealing with a larger space than it's rated for. So, why not kill two birds with one stone and go for a unit that takes care of the whole house?
Should you make up your mind that such an option is ideal for you, read through our guide, where we've listed the best whole-house air purifiers with all their pros and cons, sorted in the following categories:
The Best Whole House Air Purifiers 
Features: Mold killer; Advanced technologies; 3000 sq. ft purification capacity
Features: Four optional filters; CARB certified; 1100 sq. ft purification capacity
Features: Smart voice control; Low noise level; 900 sq. ft purification capacity
Features: Ionizer plus ozonator; Great odor removal; 3500 sq. ft purification capacity
Some whole-house air purifier systems are designed to provide air filtration in smaller homes, while others have the capacity to effectively improve air quality in homes that are larger than 3500 sq. ft. Although we're talking about purifiers capable of cleaning the air in large spaces, size doesn't always equal effectiveness and the top-rated models in the review below have proven that they are the best in their respective categories. Let's get into it.
As the best overall whole-house air purifier we have the GreenTech Environmental pureAir 3000. When we say 'whole house' in describing this device, we certainly mean it, since it's rated for up to a whopping 3000 sq. ft. The other units in this category don't even come near in regards to purification capacity, making the GreenTech the undisputed best overall.
Pros:
The pureAir 3000 may not look like much at first glance, sporting a relatively out of date design, but underneath the humble appearance lies an awesome machine. It combines four proven air purification technologies that guarantee maximum efficiency in removing air pollutants from your daily surroundings.
Using photocatalytic oxidation, it degrades all organic pollutants such as mold, mildew, bacteria, viruses, and other dangerous pathogens within 24 hours and with up to 99% efficacy. This advanced technology is also really good at neutralizing all sorts of odors.
Adding to the photocatalytic oxidation, the device also oxidizes the air by emitting ozone, creating a germ-proof layer of protection, leaving you with absolutely fresh and clean air. The ozonation process also removes volatile organic compounds (VOCs), such as alcohol, acetone, cigarette smoke compounds, and the like, making it the ideal choice for painters and smokers. It creates an environment with an ozone density of less than 0.05 ppm, which is half the limit suggested by OSHA.
And if that wasn't enough to ensure premium air quality, the ionization and electrostatic filtration technologies surely will. By emitting negative ions which stick to dust and mold particles, the GreenTech makes for a great device for urban and/or damp areas as well. Now, the average ionizer will do just that – rid the air of these pollutants by making them heavier up to a point where they can't stay airborne, but since this unit also has an electrostatic filter, it also filters out those magnetized leftovers from the ionization process. It's almost as if it gets up and sweeps the floor for you; that's the one thing it sadly can't do.
For a machine that has all these complex mechanics, it must be really complicated to operate, right? Well, wrong. It has a rather simple interface with fan speed controls (up to five speeds), ozone generation controls, and a power button. The same functionalities are present on the remote as well. There's also a customizable timer when interacting with its away mode.
The pureAir 3000 is also very compact and energy-efficient. It's really easy to move and makes for a great device for those who tend to spend prolonged periods of time in different places and want to take their air purifier with them. Regarding energy efficiency, it only uses 50 watts, so you won't even notice a difference in the electricity bill.
Cons:
The one knock against the GreenTech has been the complaints about its lifetime. There have been criticisms that it tends to malfunction after 2 to 3 years of use, but in such cases, GreenTech has been quick to respond with a refurbished substitute.
Another con might be the unavailability, or rather non-transparency when it comes to warranty about this product. Apart from the Housewares protection plans that Amazon offers, there's not much else to go on.
Some might find the dated design a bit distasteful in comparison to the high-tech looks of the other devices on this list, but we're sure that's completely subjective.
The Verdict:
Unless you're dissuaded by the aforementioned criticisms, which are at best 'he-said-she-said', the GreenTech Environmental pureAir 3000 is as close as it gets to flawless. It looks good, it does its job like no other and it's compact. Moreover, its magnificent purification capacity coupled with incredible technology that guarantees efficiency makes it the best overall whole-house air purifier.
The whole-house air purifier with the highest quality is unmistakably the Alen BreatheSmart. Its combination of decent purification capacity of 1100 sq ft and four unique HEPA filter types that you can choose from, along with a lot of other useful features made it our go-to pick when it comes to choosing a whole-house air purifier with the best quality.
Pros:
The most unique part about this air purifier is that you can modify it to your needs due to its multiple available versions. It comes in four models, each of them with specialized filters for separate functions: allergies & dust, mold & bacteria, pet dander & odor, or smoke & chemicals. So, if you have a particular problem that you want to deal with, this air purifier allows it.
The Alen BreatheSmart extends its customizability to looks as well. Having 14 different color options, it will surely fit in any room, no matter the aesthetic.
Although this device has specialization options, it doesn't mean that it's a slouch when it comes to general air purification either. All of the optional filters are based on true HEPA technology.
It has four fan speeds and an automatic mode of operation that changes between them based on the level of air pollution. It gauges the air quality via its smart sensor and it informs you of it through its intuitive LED indicator – red for poor, orange for fair and blue for excellent air quality. In regard to its performance, the CADR for each setting is as follows: speed 1 – 110 CFM, speed 2 – 142 CFM, speed 3 – 192 CFM, and turbo – 231 CFM.
Alen is also one of the most silent air purifying units of this capacity. Its noise levels range from 32.4 dB at its lowest speed to 48.7 dB in its turbo mode of operation. The caveat here is that although 48.7 dB is almost as noisy as a fridge, due to its advanced WhisperMax technology, it also emits a frequency known as the pink frequency, which consolidates brain activity and can serve as a sleep aid.
BreatheSmart touts great quality assurance as well, with claims that this device has been engineered by NASA airflow specialists. It also has a pretty long life-span and a lifetime warranty plan, which puts them head-and-shoulders above the competition; it's simply unprecedented.
The CARB certification only backs up the lofty quality claims that BreatheSmart makes, as not many devices on the market have such accolades.
Its energy efficiency is the cherry on top. In its turbo mode of operation it uses only 105 watts, so you'll have nearly no additional upkeep costs.
Cons:
The one major drawback that the Alen BreatheSmart has is that its purification capacity is not all that high. Being rated for spaces up to 1100 sq. ft, it might not be suitable for bigger houses, but it's the ideal choice for condominiums or apartments.
Its price point in regard to the aforementioned capacity is also not ideal. You can get the GreenTech Environmental which is rated for up to 3000 sq. ft for around the same price, but due to the multitude of features and quality-of-life improvements that Alen BreatheSmart can offer, we can say that the price is justified.
The Verdict:
If you're checking other whole-house air purifier reviews online, you'll find that this air purifier tops the list in almost all of them. The ones that didn't give its rightful number one spot are probably nitpicking, since when it comes to air purifiers for larger spaces, it rarely gets any better than this.
It might not be ideal for houses that are on the much larger side, and that's why we put it in the highest quality category, but if you know what you want to tackle in terms of air pollution, you can always buy two of these and you won't regret it; it's simply that good.
Sale
As with all air purifier types, there's always that one product that does all the essential things well enough at a really accessible price-point, but the LEVOIT Smart comes with many useful features as well, such as the WiFi control functionalities and Alexa compatibility. Its purification capacity stands at 900 sq. ft and its CADR is 230 CFM making it the best budget whole-house air purifier on our list.
Pros:
The LEVOIT Smart uses a three-stage true HEPA filtration system consisting of a fine preliminary filter, an activated carbon filter, and the true HEPA which is decently complex for a budget whole-house air purifier. It also cycles the air in a 360 sq. ft room 4.5 times per hour which would give you a whole single cycle in a 900 sq. ft living space.
Its honeycomb-shaped carbon filter along with the H13 true HEPA guarantees a 99.97% removal of all particulates bigger than 0.3 microns. Due to its efficient dust, pollen, and pet dander removal, the LEVOIT device is a great choice for people with allergies and symptoms such as stuffy nose, shortness of breath, etc. It's also very good at removing smoke and other odors.
There's rarely a whole-house air purifier in this price range that offers features that the LEVOIT has. The unit is compatible with Alexa and Google Assistant, therefore you can control it with a simple voice command.
Another useful feature is the smart remote control via your smartphone – anytime; anywhere. Among the available controls and indicators are an air quality monitor, filter life indicator, fan speed adjustment, a customizable timer, scheduling, and sleep mode. What more can you ask for?
The auto mode of operation enables the device to cycle through its three fan speed settings based on the level of air pollution gauged by the smart sensor. The noise levels of the different fan speeds range from 27 dB to around 40 dB. Its lowest fan setting is the super-silent sleep setting which is further reinforced by the option to turn off the LED lights, guaranteeing you a good night's sleep.
In terms of its accolades, it's Energy Star and CARB certified, as it is one of the safest and most environmentally friendly whole house air purifiers on the market. At its maximum speed, it uses a mere 40 watts.
Cons:
Apart from the lower purification capacity compared to other models on this list, the only downside to this device seems to be the filter replacement indicator. The filter replacement indicator will light up after two months of use, but LEVOIT have said that this is based on usage frequency and not on the actual state of the filter, which in our opinion is not very useful. Though, if the air quality doesn't plummet and if the filter is not that worn out, you can simply reset the indicator and keep going until it's actually due for a replacement. In most cases, this is around the six-month mark.
The Verdict:
Once again, purification capacity shows to be one of the few culprits in what's a very well designed and efficient air purifier. But, for a budget air purifier for living spaces up to 900 sq. ft, you'll surely get your money's worth. For larger houses or condos, you may want to check our other options on this list.
Ozone generation technology is one of the most efficient air purification methods when it comes to whole-house air quality and living spaces over 3000 sq. ft, so we decided to include the best ozonator in that capacity range. The best whole-house air purifier in this category is the Ivation ozone generator and ionizer, with an ozone output of 360 mg/hr and purification capacity of 3500 sq. ft.
Pros:
The Ivation ozone generator has the highest purification capacity of the four air purifiers on this list and as we mentioned, it efficiently cleans the air in large living spaces of up to 3500 sq. ft. That is to be expected of an ozone generator, but the Ivation also comes at a really low price point.
Apart from generating ozone, this unit is also an ionizer. The powerful ionization technology helps to rid the air of many harmful particles, especially dust and other allergens. Another staple of its wide-range usability is its astonishingly good odor, mildew, and smoke elimination due to the exceptional combination that these two technologies pose.
It operates in up to ten different fan speeds and ozone generation levels, making the device suitable for any situation and modifiable to your personal preference. Another useful feature is the possibility to completely turn off the ozone generation and have the unit serve as an ionizer only.
The rustic design on this air purifier is truly something to behold. The exterior is made from high-quality cherry wood, while the interior is made of stainless steel, leaving you with no doubts in regard to its durability. In most cases, such a sturdy construction would add some extra heaviness, but the Ivation manages to weigh only 12 pounds while looking extremely good.
Another great point about ozone-generating devices is that you barely need any effort or added expenses towards their maintenance. The Ivation doesn't stray from this trend either. Apart from the thorough wipe-down of its individual parts (ceramic plate, ionizing needle, and fan blades), there won't be much more you ought to be doing in regard to its upkeep. A 50/50 ammonia and water solution is suggested when cleaning the unit.
Cons:
The main problem with ozone generators is that when they're not used properly they can generate a harmful amount of ozone. Ozone in high concentrations has been proven to be hazardous, causing issues such as coughing, throat irritation, and airway inflammation. It may also aggravate pre-existing conditions such as asthma or bronchitis. But should you follow the instructions in the manual, you shouldn't get even remotely close to such problems.
In addition, the effects of ozone on indoor air can vary, depending on a multitude of factors. These include, but are not limited to altitude and humidity. For example, in places at a higher altitude, the need for activated oxygen (ozone) is much lower, as it is naturally present in a higher concentration. In terms of humidity, the opposite is true – if your surroundings are more humid, the need for generated ozone is much higher in order to clean the air accordingly. So, correctly gauging such states may prove troublesome for some.
Ozone generation also poses a restriction on usability in occupied spaces for prolonged periods of time, so if you want to operate the ozonator at its highest setting, you'd need to do so in unoccupied rooms.
The Verdict:
If you have no pre-existing respiratory conditions and if you correctly follow the instructions in the manual, there's simply no reason not to go for an ozonator, given its many benefits and efficiency in air quality improvement. The stigma surrounding them stems only from improper use and/or the amount of ozone industrial-grade devices produce. The Ivation Ozone Generator is not the latter – a fact beyond obviously backed up by its incredibly accessible price-point.
Conclusion
Air purifiers are a marvel of modern technology and air quality is not something that should be limited to a single room. Even though house sizes can vary a lot, in our review we tried to include something for everyone.
If you want to be covered on all fronts with a one-size-fits-all solution for indoor air pollution, you needn't look further than the GreenTech Environmental. At a current price of $484.95, it offers everything a whole-house purifier should have. Great purification capacity, advanced and efficient air purification technology, intuitive design – you name it. No wonder it's the best overall.
For those with a bit more of a refined taste and specific needs, we have the Alen BreatheSmart. Apart from its useful features, you can choose exactly what you want this air purifier to do. CARB certified and engineered by NASA specialists, it would've easily snagged the best overall title if it weren't for its current high price point ($324.00) in regard to its lower purification capacity of only 1100 sq. ft. Highly suitable for smaller houses or condos, though.
A budget solution to your whole-house air purifying needs comes with the LEVOIT Smart. This unit is not merely a 'got your basics covered' device, as it provides much more than you would think. Modern functionalities and assistant (Alexa, Google Assistant) compatibility is rarely found in air purifiers in this category. But, if you're looking for a unit that will take care of your air in living spaces larger than 900 sq. ft, the LEVOIT won't do the job.
Last, but not least, we have the best whole-house air purifier that uses ozone and ion generation – the Ivation. As we mentioned, nothing works as well when purifying air in large spaces as ozone. With a whopping 3500 sq. ft purification capacity you'll surely have all your bases covered. Ironically, it's also the cheapest device on this list, but what prevented us from putting it as a general budget solution is the ozone generation itself. It warranted a separate category due to health concerns with higher concentrations of ozone, however, if you have no underlying health issues, this should by no means be a put-off.
Things to Consider When Buying a Whole House Air Purifier.
Whole-house air purifiers are no different than regular air purifiers. The main difference is that some of them can be incorporated with your HVAC, while others are portable. All of them usually have a rather high purification capacity.
When it comes to things to look for when deciding on a purchase, the 'blueprint' is relatively the same and it all boils down to what ideally suits your needs. That being said, let's look at some important points of emphasis.
Buy What You Need
By making a purchase based on necessity instead of nice-to-haves, you'll save yourself a considerable amount of money that you would've spent on features you don't really need. Moreover, it's always wise to assess how much you're willing to spend on an air purifier beforehand; that will make it that much easier to determine what you're looking for. Once you've assessed the previous two points, consider your house size and look for a whole-house air purifier with matching capacity, your preferred purification method, along with a higher CADR, good warranty plan, and…
Certifications
Apart from looking at warranty plans, another failsafe option is to consider the certifications that a product has. In terms of safety, CARB is one of the strictest agencies when it comes to approving products.
If the air purifier you're looking at has CARB's seal, you needn't worry one bit whether the unit might cause side-effects to your household. It's also important to be aware of global air pollution levels and pay extra attention to not cause a bigger problem while solving your individual air-quality related issues.
The Energy Star certification on an air purifier all but guarantees that the device is energy efficient.
Noise Levels
All whole-house air purifiers produce some noise. Depending on the room you would put the air purifier in, the noise level is something you should consider. This is not too big of a deal, since we're talking about air purification in the whole house, but the unit must be in some room that will most likely be occupied. If you place it in your living room, you wouldn't want to strain while having a conversation. Or, let's say, you put it in your bedroom; even the slightest amount of external noise can make the difference between waking up fresh or drowsy. Noise level is measured in decibels and you can find comparative references here.
Smart Tech
Even though we said you shouldn't emphasize additional features all too much, the fact of the matter is that technology permeates all aspects of our daily lives. A whole-house air purifier can be an integral part of your household and it should by no means give off the sentiment that your house is turning into a factory with one dated machine. Accessibility and compatibility with virtual assistants, should you use them, will make your life much easier. No-one ever said that taking care of your air quality should be an arduous task.
As We Wrap It Up…
We'd like to say that we admire your curiosity and inclination to make an informed purchase decision. Should you want to deepen your knowledge about air quality, air-purifying technologies, or simply want to check out more reviews like this, head over to our blog.
Here's one last recap of our top picks:
Features: Mold killer; Advanced technologies; 3000 sq. ft purification capacity
Features: Four optional filters; CARB certified; 1100 sq. ft purification capacity
Features: Smart voice control; Low noise level; 900 sq. ft purification capacity
Features: Ionizer plus ozonator; Great odor removal; 3500 sq. ft purification capacity
Last update on 2023-12-02 / Affiliate links / Images from Amazon Product Advertising API