Therapure Air Purifier Reviews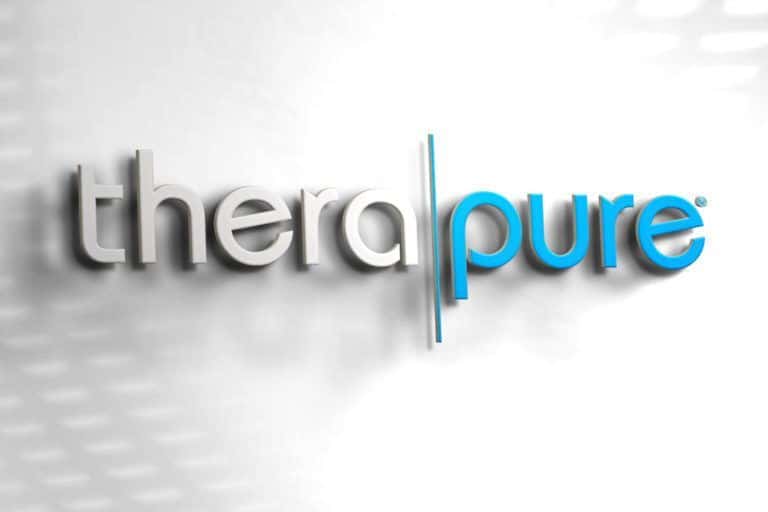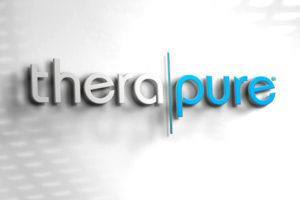 Thereapure air purifiers are another brand produced by Envion- one of the leading creators of family health and home products right now. With award-winning designs that help to reduce particulate contamination in the home, the goal is to make sure your indoor air quality is as safe as possible while also being odor-free.
Could Therapure be the right brand of air purifier for you? Let's find out!
The Best Chart for Therapure Air Purifiers
There are only a handful of air purifiers produced under this brand name, but each one offers something specific so your home can benefit.
Match up your needs to what these models are able to provide, and you'll be able to choose a great Therapure air purifier for your home today.
Why Choose a Therapure Air Purifier?
"Living in the desert doesn't make it any better being it is always very dusty here. I have the air purifiers on day and night, and I am a lot less congested. It's very easy to operate, and since you can clean the filters yourself, there are no expensive additional costs. Just turn it on and let it run. It's that easy."
Air purifiers from Therapure are often purchased by people to ease the allergy or asthma symptoms they are experiencing. From a medical standpoint, the official opinion is currently, "It can't hurt, and it might help."
The research and clinical evidence are debatable, but the consumer reviews are definitive. You can breathe easier with an air purifier, and Therapure is one of the top brands available right now.
When you combine an air purifier with simple techniques to help allergy-proof your home, you can start feeling better sooner rather than later. That's the power of the Therapure brand by Envion.
The Benefits of Choosing Therapure
A UV light is included after the permanent HEPA quality filtration area, so viruses, bacteria, and other germs can be killed before entering back into your indoor environment.
A second filter, a VOC filter, neutralizes organic compounds and turns them into oxygen that is added back into the indoor environment.
Toxic fumes can also be neutralized within the design of a Therpaure air purifier.
Different fan modes are available on many models so that you can choose the cleaning speed that is right for your home.
The tower designs are engineered for a maximum level of effectiveness.
The end result? When you have a Therapure air purifier operating in your home, it will help to produce clean air for your lungs to enjoy.
What Are the Prices of Therapure Air Purifiers?
Therapure air purifiers by Envion are priced competitively with the current market. You'll find every model by this brand is currently offered for less than $200. Some portable, personal, or travel air purifiers made by this brand can be found for under $100.
What Do Our Reviews Have to Say?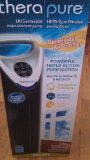 The best thing about this air purifier is its built-in night mode. So many models have a certain level of noise to them that can make it really difficult to sleep, yet in the bedroom at night is when most people need an air purifier. As long as your bedroom is 200 square feet in size or less, you'll be able to experience the quiet benefits of this model.
Control the UV and VOC functions with separate on/off switches or use the 24-hour timer if you wish. It's small enough to take with you from room to room but effective enough to get the job done for a fair price.
Click here to check the price on Amazon and get the best deal.
This miniature air purifier does a pretty good job despite its compact size. It has a built-in cordless plug that will hug the wall tight for you, so you don't have to worry about the kids running into it while they're playing. It also works pretty well in a vehicle if you have a power converter.
It's easy to clean with its slim design as well, and the internal fan circulates the air pretty effectively. It's not going to produce powerful results, of course, but in small spaces like a laundry room or perhaps a bathroom, it could work wonders.
Pros
Compact for smaller spaces
Cleanable filter
UV light technology
Ideal for allergy sufferers
Cons
Can be noisy at times
No on/off button
This is a very small and compact option that will work well in the smaller spaces of the home. Some users reported that with this air purifier, they found that to turn it off, it needed to be unplugged, and the UV light is always on. However, it does work well in smaller spaces and does what it is expected to do.
Click here to check the price on Amazon and get the best deal.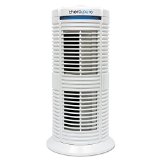 Featuring a permanent filter that has a unique hemispheric shape, we found this model did a great job in an office space for air purifying. The CADR is low on this model (below 70 for all ratings), so we see this unit being used as more of a portable air purifier.
You can have it installed in your RV for a more consistent environment, or have it run in your corner office if you wish. If you're remodeling a bathroom, this air purifier will get rid of any problematic fumes. With 3 speed settings for the fan, you also get some flexibility for the smaller spaces you have that still need better air.
Pros
More affordable option
Lightweight
Ideal for smaller rooms
Easy to clean filter
Germicidal UV light technology
Cons
Noisy operation
Doesn't work well in larger rooms
This air purifier utilizes germicidal light technology in combination with Photocatalytic in order to kill airborne germs and bacteria. It is one of the more affordable options offered by Therapure as well for tackling air pollutants and airborne allergens.
Click here to check the price on Amazon and get the best deal.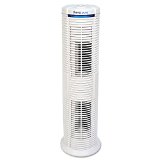 If you like the idea of a tower-style air purifier, then this might be the best air purifier for you from this brand. It features the same patented internal filter design as every other air purifier in this category, but it's larger size and taller reach help it to have improved CADR ratings.
We found it works best in rooms of about 175 square feet in size, but improvements were felt in rooms up to 300 square feet during the testing process. Easy on/off switches let you control the specific functions of this unit, including how it can filter out potentially toxic fumes.
Pros
Very lightweight
Portable
Easy to Use
Easy to clean
Equipped with durable filters
Cons
On the pricier side
Some users reported that it emits a foul smell
Give it a look, and we think you'll agree this air purifier has the potential to work hard for you. Many put this Therapure air purifier into the category of the best choice because of its one of a kind design, high-quality filters, and its ability to also remove different gases and smoke odors while maintaining minimal noise levels.
Click here to check the price on Amazon and get the best deal.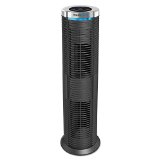 The patented air purifier features a unique shape for the HEPA-type filter so that more airborne allergens, dust, and other particulate contaminants can be removed from your indoor air. It also can remove the harmful VOCs that can be found in some paint or carpet fumes.
An ionizer is also included with these types of air purifiers, and you can switch on or off at your convenience. The ratings are 137 for smoke odors, 132 for dust, and 155 for pollen. Smaller bedrooms are going to benefit the most from this air purifier, but every room can see improvements when this air purifier is running when it comes to fresh air and reducing indoor air pollution.
Pros
Easy to clean
Quiet operation
Portable and lightweight
Eliminates household odors
Cons
Expensive
Needs regular filter replacements
This is a good option if you are looking for an air purifier that is equipped with a permanent HEPA filter. The addition of the ultraviolet light bulb that can attack germs, bacteria, and other air particles is also a definite plus. This air purifier is also regarded as one of Therapure's easiest to clean models that utilize air purification technology.
Click here to check the price on Amazon and get the best deal.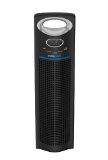 If you have an allergy issue in your home, especially at night, then this is the best Therapure air purifier for you. With a CADR of 160 for pollen, it's one of the strongest defenses this brand can provide against an allergy attack. It also offers a CADR of 108 for smoke odors and 150 for dust.
It does a particularly good job of removing pet hair and other large irritants that might be floating around in your indoor environment. It also does a great job of taking care of those harmful VOCs that can sometimes lurk around in your home. It's portable, it works like a dream, and the price is right to give this air purifier a second look.
Pros
Easy to clean
Quiet operation
Portable and lightweight
Helps reduce household odors
Cons
Not as budget-friendly as other options
Filters require regular replacements
All in all, you will find that this model offers you the quietest operation out of all of them, which makes it a very appealing option. Alongside its whisper-quiet operation, its design makes it easy to move from room to room as needed with built-in handle design and its lighter weight.
Click here to check the price on Amazon and get the best deal.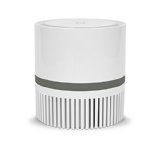 With a Thera-Silver filter, you'll get an added level of purification that not every other model in this series is able to provide. Airborne viruses can be taken out of the air with this technology, while the dual-action purification process captures other harmful particulate contaminants that may be in your home.
The 360-degree design also does a great job of neutralizing odors, though it did struggle just a little with cigarette smoke when we tested this model out. It is energy efficient and provides a consistent result.
If you have a heavy-duty need, however, you might want to look for an upgrade Therapure model instead of this compact option.
Pros
Compact design
100% ozone free
Perfect for a small desk
Cons
Can be a bit noisy and distracting on higher settings
Overall, this air purifier got great reviews when it was used in smaller spaces in the home or office. On the lower setting, it is quiet; however, on the higher setting, it has been reported to be too noisy, and people have left the room while it was running on this setting.
Click here to check the price on Amazon and get the best deal.
The best Therapure air purifier reviews will help you find a solution, which will improve the overall air quality of your home. If you're having consistent sinus issues, allergy attacks, or your asthma seems worse, consider giving one of these models a try. It might just be part of the solution you need.