The Best HEPA Air Purifier Reviews for Your Home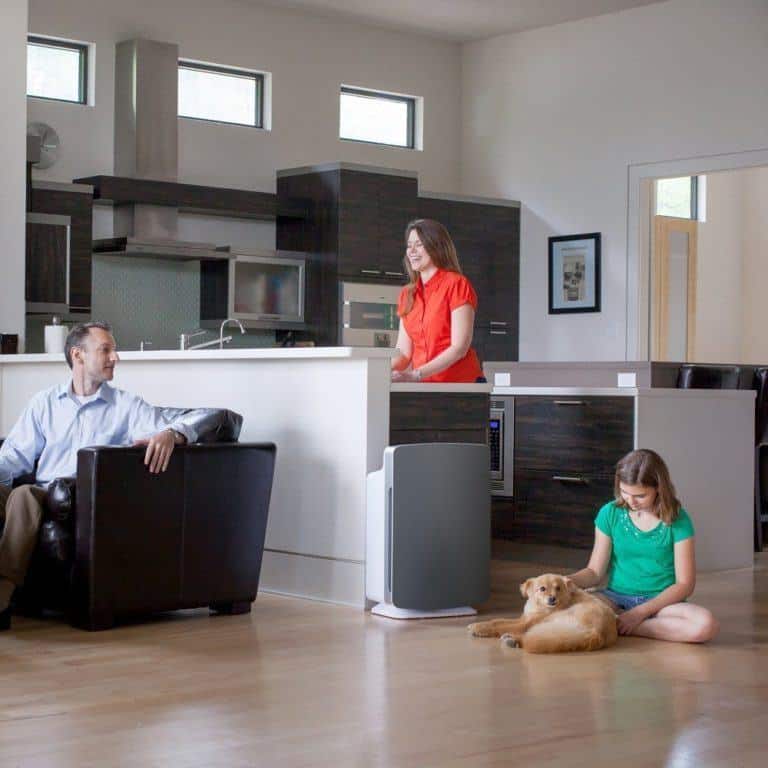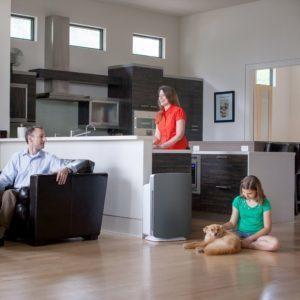 Every home has unique air quality challenges that must be met for the best possible indoor environment. One of the most effective tools you can use to achieve better indoor air quality is a HEPA filter. The best HEPA air purifier reviews will help you select the right make and model for your home so that you can breathe in confidently all day long. Are you ready to start reducing allergens, mold spores, and even dust mites in your home?
The Best Chart for HEPA Air Purifiers 
You won't find just any "HEPA Type" air purifiers in this chart. These are the best HEPA air purifiers on the market today according to public reviews. Compare and contrast these models so you can create cleaner air for you and your family to breathe every day.
What Is a HEPA Air Purifier and Why Do I Need One?
If you're trying to reduce the risks of a heart attack, you'll eat healthier foods, maybe get some more exercise, and probably take some medication to lower your cholesterol. If you're trying to reduce the risks of an allergy attack, an asthma attack, or general airway irritation, then you can take a similar action by purchasing the a HEPA (High-Efficiency Particulate Arrestance) air purifier for your home.
There are numerous outside influences that will contaminate the air that you are breathing in your home every day. This is true whether you live in the city or out in an extreme rural area.
Exhaust from vehicles can develop into soot that can enter your HVAC system if your windows are left open.
Factories pump out air pollutants on a regular basis, with particulates able to travel several miles in some instances to affect local air qualities.
Pollens from grasses, trees, and other plant life can settle into your home's interior and cause reactions beyond a normal allergy season.
We know that breathing clean air helps to reduce the irritation and inflammation that occurs when these elements are removed from your indoor environment. According to the National Institutes of Health, poorly maintained or contaminated HVAC systems may actually increase the risk of asthma and other allergic respiratory symptoms, yet with the introduction of HEPA filtration, children with asthma experienced nearly 1 whole day of fewer symptoms in a 2 week period.
If one HEPA air purifier can provide so many benefits, then every home should consider having one.
How Does a HEPA Air Purifier Work? 
HEPA air purifiers will pull air from outside of the machine and pass it through the HEPA filters it contains. The air, which is circulated by a fan, will filter out airborne pollutants and particles by locking them into the filters in the air purifier. Then the air is pushed back into your indoor environment, now free from the bothersome particles it once contained.
This is why HEPA air purifiers are often a better purchase than HEPA-type air purifiers if you can afford the difference. HEPA filters screen out particles down to 0.3 microns – and sometimes less. This pulls out mold spores, dust mites, pet dander, and many other contaminants so you can take a confident deep breath whenever you want.
Do you need a HEPA air purifier today? If you have itchy eyes, coughing, sneezing, a runny nose that won't go away, or even tightness in your chest, then you have indoor air contaminants that are affecting your health. If you have asthma, then you might need to use your rescue inhaler on a regular basis. It means you are very likely suffering from inflammation that could be affecting your lungs and circulatory system.
60 million people in the United States and millions more around the world could improve their symptoms with one simple product: the best HEPA air purifier for their home. Let's find one for you today.
How to Find the Best HEPA Air Purifier for Me 
Having a HEPA filter is a good thing for your overall health. The only problem is that many households purchase a HEPA air purifier without taking into account the size and scope of their indoor environment. If you have an air purifier that is too small for your living space, then it won't be able to give you the full 99.7% filtering action that your health may desire.
You'll find that on our HEPA air purifiers there are two different size ratings that are offered to consumers: a maximum room size and a recommended room size. The measurements are usually offered in square feet. Under optimal conditions, an air purifier might be able to filter the air in 3,600 square feet – but that might be for the extreme rural home with very little incoming air pollution. For someone living in an urban environment, the recommended room size of 800 square feet would be the maximum level of purification it can handle.
What Are the Prices of the Best HEPA Air Purifiers? 
When looking at the prices of the best HEPA air purifiers, the size of your preferred unit will have a direct correlation on how much you pay. Entry-level HEPA air purifiers are typically priced around $50 and these are often suitable for providing indoor air quality improvements to a bedroom, a bathroom, or a similarly sized room. Medium-sized units that can work for larger rooms usually start at the $100 price point, while whole-home units may cost anywhere from $200 to $500 depending on the features it may have.
Most households benefit from having HEPA air purifiers in the room that is occupied the most, such as the bedroom. This means most homes can spend $100-$200 today to get the air quality support they need to reduce the risks of allergy or asthma attacks.
What Do Our Reviews Have to Say? 

If you want an effective cleaning system for your air, then this is easily one of the best air purifiers to get the job done. Not only do you get the true HEPA filtration that removes 99.97% of particles that are 0.3 microns in size or larger, but you also receive UV-C light technologies, carbon filtration, and other benefits that help to create a truly clean breathing experience. Germs, mold, and even viruses don't stand a chance. The one issue some users might have with this particular unit is its CADR of 100+, which means it works best in small rooms, so it isn't a whole house solution. Take advantage of the 3 fan speeds for 24/7 use and you'll have a home environment you'll enjoy more than ever before.
Click here to check the price on Amazon and get the best deal.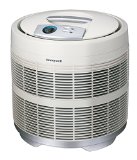 This air purifier is designed to be the long-life HEPA filter your home may need. It uses glass fibers to capture the 0.3 micron contaminants in your home and works in combination with a carbon pre-filter to eliminate odors. Intelligent filter checking technology lets you know when it is time to either clean or replace your filters. Dust bunnies won't stand a chance. Pet fur, lint, and other issues are quickly collected by this air purifier – especially in the first couple days of use. If your air seems stale or it smells kind of bad, get this air purifier. It will make a huge difference.
Click here to check the price on Amazon and get the best deal.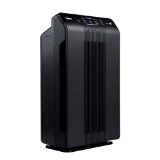 This PlasmaWave air purifier gives you a true HEPA experience with benefits. First let's talk about the washable carbon filter. It eliminates odors within a day when you have this model running on full blast. Then there's the PlasmaWave technology that helps to attack airborne pollutants on a molecular level with just a small amount of ozone creation. Or there are the smart sensors that determine if you need to have the air purifier running in the first place. Or there's the fact that this unit has enough strength to purify the air in a room as large as 360 square feet. Give it a try and we think you'll be as pleased as we were with the results it can produce.
Click here to check the price on Amazon and get the best deal.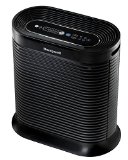 This Bluetooth compatible true HEPA air purifier lets you stop worrying about finding the remote control needed to utilize the functions of your unit. As long as you have an Android or iOS system, then you can use the included app to control your air purifier with one-touch ease. Pollen sensors are included with this unit as well so you can automatically screen out potential allergens. A notification system has also been included so you know when the filter or the pre-filters need attention. Rated for rooms up to 310 square feet in size, this is just a fun little air purifier to use and it works great too.
Click here to check the price on Amazon and get the best deal.
This is the perfect air purifier for homes that have pets – especially multiple pets. Not only does it work to prevent pet fur buildup, pet dander, and even the pollens pets can track in, but it also works to inhibit the growth of mold and dust mites thanks to its 3-in-1 clean technologies. Just one filter needs to be replaced about twice per year. That's the only maintenance that needs to happen. In a home with two dogs and a cat, the results were remarkable in just 4 hours of testing. This is why we highly recommend this air purifier today.
Click here to check the price on Amazon and get the best deal.
The best way to reduce allergens within a room is to repeatedly circulate the air so that pollens and other triggers can be removed right away. With this particular air purifier, a room of 465 square feet will have the air completely circulate through the unit a full 5 times per hour. This gives it a CADR of 300+. It also includes a carbon pre-filter which helps to eliminate odors that may be lingering in the air. Just tap the controls on the top of the air purifier and you'll be able to clean the air to whatever standard you need. The Turbo mode is particularly useful for fast relief. Give it a try and we think you'll be pleased.
Click here to check the price on Amazon and get the best deal.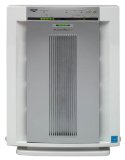 We really loved the smart sensor technology that has been included with the Winix WAC5500 True HEPA Air Purifier. This allows the unit to adjust to the specific indoor air quality conditions that you have in your home. Instead of operating at a maximum output level like other air purifiers at this price point, your room receives an automatically customized air cleaner that will maximize the air quality you receive. CADR ratings for pollen are 251, dust is 216, and tobacco smoke is 235, making this air purifier suitable for rooms up to 350 square feet in size.
Click here to check the price on Amazon and get the best deal.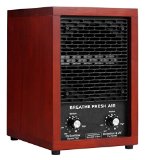 When you have a massive air purification job that needs to get done, then you need a model that can give your powerful results. That's what you'll receive with this HEPA filter ionic UV sterilizer and air purifier that also contains two ceramic ozone plates. The 360mg of ozone per hour this unit produces can immediately remove even stubborn odors from the environment, though you won't want to be home with that level of ozone happening. With up to 3,500 square feet of coverage, an elegant finish to enjoy, and consistent results, this is easily one of the best air purifiers in this category.
Click here to check the price on Amazon and get the best deal.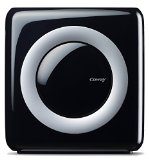 Sometimes the best HEPA air purifier can come in a small package. This unit gives you the three basic things you need for solid improvements to your indoor air quality. There's an air quality indicator to let you know when the purifier needs to run. A filter change indicator lets you know when the unit needs some maintenance so your improvements can become permanent. An ionizer and an eco-mode let you take care of specific needs your home may have. That's why you've got to give this model a second look today.
Click here to check the price on Amazon and get the best deal.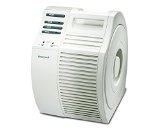 Over time, the HEPA filter is going to start getting filled up with that nasty pollen and the other particulate contaminants that may be affecting your indoor air quality. The Honeywell 17000-S QuietCare has been designed to let you vacuum out the filter so you can extend its life. You can literally leave this air purifier running for 6 months straight and only need to vacuum out the filter once.
Click here to check the price on Amazon and get the best deal.
The best HEPA air purifier reviews will help you find the right product to produce the indoor air quality improvements you need. Choose from one of these proven models today and tomorrow might just bring about the sweet relief that only clean breathing can provide.