Best Car Air Purifier Reviews & Buying Guide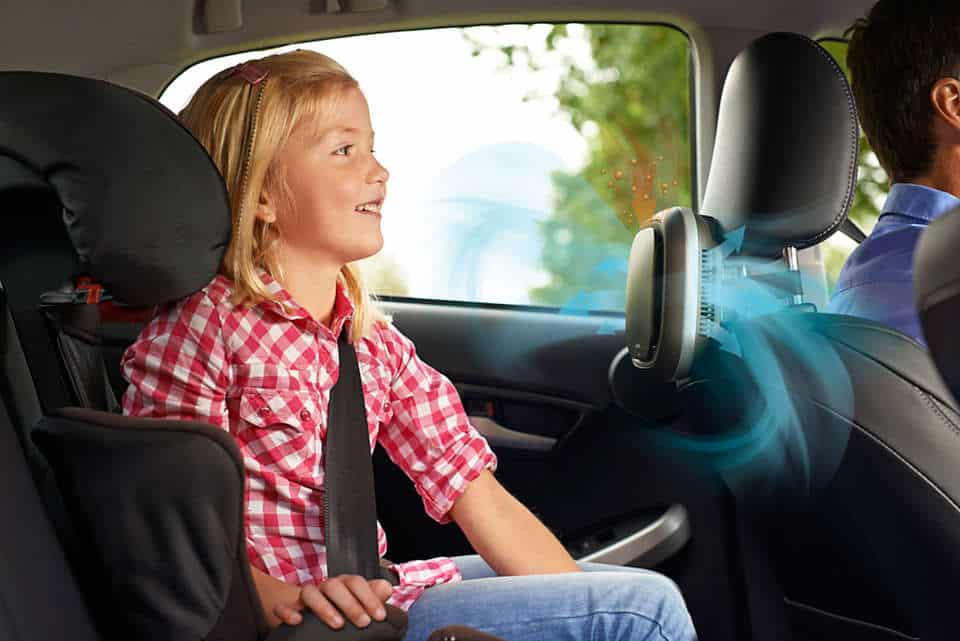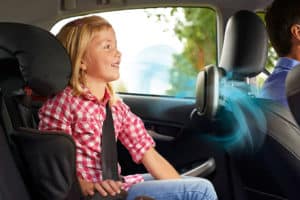 In a time when air pollution rates are sky-high, especially in urban areas, investing in a car air purifier should be a no-brainer. Apart from outside pollutants that enter your car, there are air pollutants created within the car itself. A good car air purifier takes care of both and brings a lot of health benefits to you and your family by making the air in your car cleaner.
But, there are some nuances when it comes to choosing the best one for you. Your ideal choice will depend on factors such as the type of purifying action, the size of your car, and the features and settings of the air purifier.
And with so many different car air purifiers available on the market, researching what product will be the best fit for you isn't that easy of a task. That's why we did the legwork for you and curated a list of the best car air purifiers you can find online.
In this guide, we've included reviews of our favorite picks, along with a buying guide if you want to mull over additional options by yourself.
Our Picks for the Best Car Air Purifiers
Features: 360° cylindrical true HEPA filter, Smart sensor, LED indicator, 12-volt adaptor
Features: HEPA and HESA filters, 12-volt power cable, Air particle sensor, Automatic on/off.
Features: 4.8 million negative ions per cm3, direct plug-in, no filter.
Features: Composited nanosilver HEPA fold filter, Activated carbon filter, Air quality indicator, Humidifier, Silent mode, Auto shut-off function.
At the top, we have the Airthereal ADH80 as the best all-around car air purifier at a current price of Price not available. It has a HEPA three-stage filtration system that removes particles as small as 0.3 microns. Just for reference, a human hair has a diameter of about 50 microns on average, thus this 360° cylindrical air intake filter removes particles that are 500 times smaller.
Pros:
The Airthereal ADH80 operates through a 12-volt adaptor, making it easy to move from vehicle to vehicle. You could also take it home with you since this device definitely packs a punch and can handle air purification in larger spaces as well, although we'd recommend one of these models instead for inside use.
The low power consumption is truly something to brag about. This device uses about 20 watts on average and can go even lower than that in different modes of operation.
Apart from its low power consumption and powerful purification capacity, with 99.3% efficiency in a space of 100 sq. ft, the best feature on this device is the smart air quality monitor. It will automatically gauge the quality of the air in your car and adjust the fan speed to keep the air clean without using more power than necessary.
What's more, it does all that while producing little to no noise, if you choose so. At its highest speed, the Airthereal ADH80 reaches about 42 dB – the noise level of a library. Its sleep mode puts the maximum operating noise at a mere 22 dB, which all but eliminates the hum that your average car air purifier would produce.
Despite being one of the newer brands on the market, established in 2017, Airthereal provides great customer support, along with loyalty programs, discounted promotions, and year-round campaigns.
Cons:
The Airthereal lacks the optional ionizer or a UV-C filter that some HEPA-based air purifiers have, though it does have a carbon filter which is a combination of Nano mineral, Cold catalyst, Photocatalyst, and Molecular Sieve carbon. These materials are effective in absorbing odors, but there are better options on the market that are more specialized for this function, such as the Philips GoPure Compact 200 or the FRiEQ.
While not exactly a con, we wanted to give you a gentle reminder about the fact that as with all air purifiers that use a HEPA filter, you do need to replace it every now and then. The device will notify you when it's necessary to do so via its LED indicator and the replacement filter is relatively affordable.
As we said, the brand is one of the younger ones on the market, so if you like purchasing from established brands, you might be better off with the Philips.
The Verdict:
If you're looking for the best car air purifier that's going to get the job done excellently without you having to worry about batteries or noise, and without having to overpay, the Airthereal ADH80 is for you. Its effectiveness, smart air quality sensor, low hum, and fair price make this device our best all-around choice.
Airthereal ADH80
THREE FILTRATION STAGE FILTER: Airthereal's True HEPA 3 Filtration Stage Filter will help you breathe easier by removing particles as small as 0.3 microns. A human hair has a diameter of around 50 microns, so our filter can remove particles that are 500 times smaller than a human hair.
AIR QUALITY MONITOR: It's a hassle to monitor the air quality of your home. Let the smart air quality monitor do that for you. The monitor will increase or decrease the fan speed to the optimal level, keeping your air fresh to breathe while not using an unnecessary amount of power.
The Philips Automotive Lighting GPC20GPX1 GoPure Compact 200 Car Air Purifier, 1 Pack also uses a HEPA three-stage filtration, but it has an additional pre-filter and a HESA filter. It touts an amazing 99% bacteria removal rate, along with other odors, dust, smoke, dangerous gases, as well as hair or fur. Allergens such as pollen shouldn't pose an issue for this purifier either.
Pros:
The HEPA filter traps the larger particles, while the HESA filter keeps the air fresh and is especially effective in removing unwanted odors. The unique HESA technology trumps most ionizers, presenting 3x better tobacco smoke residue removal as certified by TUV, an independent German test house that provides inspection and product certification services.
It draws its power through a 13 ft, 12-volt power cable and it uses only 3 watts. Even though it keeps running for an hour after you turn off the car, you need not worry about the car battery since the power usage is incredibly low. The lengthy cable makes it convenient for you to place the device in your car wherever you want.
The intuitive air particle sensor has a color coded lighting system that tells you the current status of the air: blue for excellent, yellow for adequate, and red for poor. This same indicator will start blinking in case you need a filter replacement.
In terms of attachment features, this purifier is truly specialized for any vehicle, having multiple mounting accessories such as an anti-slide pad, a suction cup, and an attachment belt. You can place it on the windshield using the suction cup or if that doesn't work for you, simply attach it to a headrest using the attachment belt.
It has three speed settings and an automatic on/off switch, so you won't have to remember to turn it on each time you get in the car. Oh, and don't worry about the noise, the hum it produces is negligible.
Cons:
As with the Airthereal, the GoPure also needs filter replacement. Depending on your car use, the filters can last between eight to twelve months. Although these filters are a bit more expensive than the Airthereal's, the price is warranted since it combines both HEPA and HESA technology.
The Verdict:
Philips is a well-known brand that stands for quality and there rarely are any cases when you need support because the car air purifier works flawlessly.  The complex and effective air cleaning technology puts the Philips GoPure Compact 200 on the pricier side, but we're certain the extra features are worth it.
Philips GoPure Compact 200
automotive clean air system with healthy air indicator, for fresh and clean air in your car
high air purification power thanks to a three-stage filtering process that eliminates up to 99% of harmful gases, smoke, bacteria, odors, dust, pollen, pet hair, and other particles from the vehicle
The FRiEQ Car Air Purifier, Car Air Freshener and Ionic Air Purifier | Remove Dust, Pollen, Smoke and Bad Odors - Available for Your Auto or RV is the first ionizer on our list and as such, it comes with a budget friendly price, should you opt-out of spending a lot more on a complex air filter. Using ionizing technology, this car air purifier greatly improves air quality by destroying bad odor-causing particles, along with other contaminants and harmful microbes. It emits up to 4.8 million negative ions per cm3, which is quite a lot, considering its small build.
Pros:
It should come as no surprise that this purifier is the go-to choice when it comes to eliminating cigarette smoke, as it serves as a great air freshener. Ionized air also boasts numerous health benefits, such as improved pulmonary function and blood pressure relief. The difference in air quality is noticeable after a few minutes, while after a whole day of use it completely eliminates all negative odors.
The FRiEQ turns on when you plug it directly in the 12-volt cigarette lighter outlet and it runs until you take it out.
Cons:
The FRiEQ simply doesn't provide any air filtration like our two previous suggestions, which renders it ineffective against harmful PM2.5 particles.
Another thing lacking is the multitude of luxurious features such as changing modes of operation that the Autowit Fresh 2 has in abundance.
It also produces a slight, though noticeable crackling sound due to the ionizing technology. Some might find this sound distracting or annoying, while others report that it takes some getting used to.
The Verdict:
All in all, costing as little as it does and having no additional maintenance costs, the FRiEQ provides the most value and makes the top of our list as the best ionizing car air purifier.
FRiEQ Car Air Purifier
The strongest car interior accessory releases 4.8 million negative ions per cm³ in your car for massive odor-fighting power.
Car air purifier produces negative ions that actually improve the air quality rather than simply covering up the smells like perfume.
Following on the heels of success of the first Autowit purifier, the autowit Fresh 2 Car Air Humidifier Purifier with High-Efficiency Composite Filter Portable Air Freshener Purifier and Ultrasonic Humidifier is truly state of the art among car air purifiers in terms of features and technology.
Pros:
The Autowit Fresh 2 comes with its separate car charger and a micro USB cable, meaning that you can plug it in any device that has a USB interface, e.g. your computer, power bank, etc. Since its main use is in the car, you will mostly be using it via the car charger. Along with the charging options, there's a cup holder that holds the purifier, which is small and super-easy to install.
Apart from being a car air purifier, this device is an air humidifier as well. It uses three filters: a nanosilver filter that functions as a pre-filter, the good old HEPA fold filter, and as a last line of defense – a high-quality carbon filter to purify those nasty gases. The Autowit 2 also boasts 99% removal of airborne particles, including but not limited to PM2.5 particles, dust, germs, smoke, allergens, and pet dander.
Its sleek silver design makes it look like a decorative accessory rather than a typical car air purifier.
While most car air purifiers have three modes of operation or less, this device has four adjustable airflow modes, which will surely account for all of your needs. What's more, all of them are controlled via a single power button.
Above the power button is the button that controls the humidifier. When you turn it on initially, it will work for about 15 minutes and after that, it will go into automatic mode where it will pause for three minutes, then work for one minute which is a mode of operation designed for convenience and efficiency.
The water tank in the humidifier holds enough water for up to 3 hours of use and after that, it will automatically shut down. That's more than sufficient for most in-car air humidifying needs, and the auto-off function will prevent the humidifier from running too long, which may aggravate underlying health issues.
Another thing along the lines of state-of-the art technology is that the humidifier is ultrasonic, which means it creates cold vapor using a metal plate which vibrates at an ultrasonic frequency. Gone are the days when you'd have to worry about the humidifier overheating.
Its smart air quality sensor indicates the levels of pollution via color-coded LED system – green for excellent, yellow for acceptable and red for poor.
Regarding noise, the Autowit Fresh 2 is generally quiet, while its silent mode makes it unnoticeable. The volumes in each mode of operation range from 35 dB to 66 dB.
Cons:
If the other devices were lacking in features, and that was their downside, the Autowit simply has too many of them. If you're looking for a standard car air purifier with a simple interface and not too many extra bits and bobs, you should consider the Airthereal or the FRiEQ.
Although the humidifier is surely an extra, some of you might not really need it, as it can aggravate conditions such as asthma or allergies if you set the humidity at a high level.
The filter can work in full efficiency for multiple months before needing replacement. The replacement filters are relatively affordable, but they do need to be changed every 3 to 4 months.
The warranty on this device is only one year and that might prove to be a turn-off for some, considering the multitude of features on this device.
The smoke removal is also not up to par to that of its peers.
The Verdict:
Since it has all the features of your standard car air purifier and then some, the Autowit Fresh 2 made our list as our choice for best features. With the USB charging interface, the humidifier, its four modes of operation, all the while keeping the noise levels at a rather low level, we really can't ask for more. The tech enthusiasts among you will surely be satisfied.
Conclusion
Our recommendation for the best all-around car air purifier is the Airthereal ADH80 . It's simple to use and requires little to no maintenance, apart from changing the HEPA filters, which is something that you'd have to do with every car air purifier that uses a filter. It's efficient and has just the right amount of power for it to improve the air quality whether you're at home or on the road.
All in all, it's the standard go-to choice that won't provide you with all of the high-tech features, but won't leave much to be desired either.
On the other hand, if you're looking for a car air purifier that sports a certified brand that stands for quality, look no further than the Philips Automotive Lighting GPC20GPX1 GoPure Compact 200 Car Air Purifier, 1 Pack . Not many products on the market tout such complex technology when it comes to filter construction. The HEPA plus HESA combination allegedly surpasses any ionizer in performance when it comes to smoke removal while eliminating other harmful particles as well, and with 99% efficiency at that.
Apart from its bulky form and automatic switch-off function (that may count as a pro for some), it doesn't have too many flaws. Though, you'd have to reach deeper into your pocket to afford it.
The FRiEQ Car Air Purifier, Car Air Freshener and Ionic Air Purifier | Remove Dust, Pollen, Smoke and Bad Odors - Available for Your Auto or RV is an option for those who aren't willing to spend too much on an air purifier, but would still like to improve the air quality in their car. As all ionizers, this device is extremely efficient in getting rid of smoke by releasing 4.8 million negative ions per cm3. Although it doesn't do any actual filtration, the ionizing technology boasts many health benefits. It also releases a safe amount of ozone, which again, can be good for some and bad for others, depending on preference or health issues.
This device is more of a gadget than a standard car air purifier, but it's nice to have and the best part is that it's extremely light on the budget, requiring no maintenance costs whatsoever.
If you're a techie that would want to have all the possible features that money can buy (without breaking the bank), the state-of-the-art car air purifier that is the autowit Fresh 2 Car Air Humidifier Purifier with High-Efficiency Composite Filter Portable Air Freshener Purifier and Ultrasonic Humidifier is your prime choice. It has more than enough to make your head spin. This car air purifier and humidifier combo has all the glitz with its modern design and various charging options, all the while packing enough of a punch to contest its more standard peers.
Case in point – it might come off a bit standoffish to those that just want to breathe cleaner air, but the technophiles among us won't complain one bit.
If you didn't find what you were looking for in any of our choices, feel free to take a look at our detailed buying guide and learn what to look for in the best car air purifier and all their nice-to-haves.
Buying Guide
Car air purifiers are efficient in eliminating a variety of pollutants in the air, such as dust particles, unpleasant odors, pollen, cigarette smoke, harmful gases, and microbes, etc. However, they do so by employing different technologies.
Types of Car Air Purifiers
The three most common systems out there are ion generators, HEPA filters, and ozone generators. Although most of the products combine these technologies, we will explain what each one of them does.
Ion Generators
Using an electrical charge, air ionizers produce negative ions which stick to various air particles and make them heavier. Now, who would want to breathe heavier air? Fret not, as a consequence of this process, the harmful germs and microbes are unable to stay in the air and fall to the ground where you won't inhale them, leaving you with the good stuff. Therefore, they make a great option for people with allergies and/or asthma.
The downside to this is that you will still need to clean your car thoroughly, as they don't filter the dirt out.
The Ion generators usually don't cost much and are easy to set up. But, for them to be as efficient as you would want them, make sure to pay attention to their ion generating capacity.
HEPA Filters
Car air purifiers that use HEPA filters are pretty straightforward in terms of functionality. They simply pull the air in the car through a filter, capturing all kinds of particles. What you're left with is fresh, untarnished air that comes out from the other side of the filter. Albeit the oldest type of air purifiers, they're also the most efficient when it comes to absolute harmful particle removal.
The filter is usually made of interwoven fibers and sometimes includes an additional carbon filter for better odor removal. Although, that's not their strongest point.
With high efficiency comes relatively high maintenance, as you would often need to replace the filters in a system like this, which adds to the already steep price of the purifier itself. The frequency of changing the filters varies, depending on the amount of dust or fur in your car or the areas that you drive in.
Ozone Generators
These devices generate a molecule called ozone, also found in the natural environment, which is very reactive and eliminates gases that produce a strong odor. So, if your main problem is dealing with unwanted odors in your car while keeping the air fresh and clean, the ozonator should be your go-to choice.
Car air purifiers that emit ozone are not to be confused with commercial-grade generators, which use very high concentrations of ozone. Some of the products that we provided release the molecule in smaller amounts which are far below the dangerous level that would make you sick.
That being said, they are still not the best choice for people who have respiratory problems or simply don't like the smell of ozone.
How to Choose the Best Car Air Purifier?
Budget
When it comes to the prices of these products, they vary as much as the technologies they use. So, it's also important to consider how much you're willing to spend on your new car air purifier. The more effective products with a higher purifying capacity may cost upwards of $100, while the cheaper ones may go as low as under $20.
Capacity and Car Size
Even though we included the best of the best, there's rarely a one-size-fits-all when it comes to these things. You are highly advised to take into consideration the size of your car when choosing a car air purifier. That way you can prevent yourself from overspending for a purifier that does much more than you asked for. Some of them come in greater purifying capacities, suited for larger cars, while others make an ideal choice for smaller cars.
Ease of Usage
Turning on and monitoring your car air purifier shouldn't feel like you're powering up a spaceship, unless you want it to. If you're someone who isn't tech-savvy or simply doesn't want to bother all that much, you might want to go with an option that has a simpler interface and not too many buttons and/or indicators.
Charging Options and Batteries
As with sizes, there are multiple options to choose from when it comes to keeping your car air purifier online. They can either have rechargeable batteries, replaceable batteries or be plugged in all the time.
With the rechargeable battery option, you get the benefit of being able to move your purifier from vehicle to vehicle because they have their own power source. These purifiers are usually the higher capacity ones. Just don't forget to keep their batteries full!
If you don't want to worry whether your car air purifier is charged or not, you might want to go with the plug-in option. The disadvantage here is that these purifiers mostly pack a lower capacity, i.e. are less powerful than their peers.
Lastly, there's the replaceable battery option. Most of these purifiers run on cell batteries so they can run for a long period of time before being depleted. Though, you would want to have backup batteries on hand, and having to buy these might add up to the budget you're willing to spend.
Voltage Input Rating
Speaking of charging options, another important thing you should pay attention to is how much voltage the car air purifier requires. Most of them are standardized for the 12-volt cigarette lighter outlet in most vehicles, but if you're driving a truck, these might not prove fitting. Some larger vehicles like trucks have 24-volt electrical systems, so that would go above the voltage limit of the device and would cause it to malfunction.
Attachment
Another thing you should look at is how the air purifier will be attached to the confines of your car without disrupting your comfort. The last thing you want is to end up chasing the car air purifier around your car while on the road, so make sure you pick an option that has reliable attachment features. The small ones are compact enough to be attached to the car adaptor/the cigarette lighter in the car, but some are bigger.
In that case, you ought to look for the devices that come with some sort of an adhesive base or clip-on features.
A Few Words Before You Go..
Whether you're a smoker that doesn't want the smell of smoke in your car, or you have air quality concerns due to outside environmental factors like smog, we tailored our list to include something for everyone. We truly hope that you found our reviews and detailed buying guide sufficient and that you made your pick. Don't forget that you can always click the links in each title to check the current prices, more details and specifics, as well as customer reviews for each of our choices.
In case you need it, here's a reminder of our recommendations:
Last update on 2023-12-02 / Affiliate links / Images from Amazon Product Advertising API